To rent- 42,000 m² divisible warehouse close to Le Havre
To rent- 42,000 m² divisible warehouse close to Le Havre
Gonfreville-l'Orcher (Seine-Maritime - Normandie - France)
Warehouse
FOR RENT
Rent excluding charges: 43.00 € / m2 / year

A class A logistics warehouse with a total surface area of 42,000 m² is available to rent, consisting of 2 cells of 12,000 m² and one cell of 18,000 m². It is located in the industrial and port area of Le Havre, in the Seine-Maritime region. The rental price is €43/m²/year. The property is ideal for an industrial or logistics activity.
Description of the property
42,000 m² divisible warehouse rental in Gonfreville-l'Orcher, in Seine-Maritime (76)
We offer you a divisible 42,000 m² warehouse in Gonfreville-l'Orcher, in Normandy. Ideally situated, this warehouse is in very good condition and will take advantage of the attractiveness of Le Havre. It is divisible into 2 cells of 12,000 m² and one cell of 18,000 m². It has a ceiling height of 10 m and a floor load of 5 t/ m². For all extra information, do not hesitate to contact us.
An ideally located warehouse near Le Havre
Available to rent, this warehouse benefits from the attractiveness of Le Havre and is ideal for a company looking for a site in Seine-Maritime.
Less than 20 km away:
Le-Havre-Octeville-Sur-Mer and Deauville-St-Gatien airports
Le Havre TGV station
the seaport of Le Havre
Less than 100 km away :
Caen-Carpiquet airport
Rouen Rive Droite TGV train station
the ports of Caen-Ouistreham and Rouen
A converted warehouse
With a surface area of between 12,000 m² and 42,000 m², this warehouse is set up in a multimodal environment and also has loading bays. It is equipped with sectional doors. The warehouse also has a floor load capacity of 5 t/m² and a ceiling height of 10 m. Parking is available on site. The warehouse is equipped with very high speed internet access. The premises are SEVESO regulated. The premises are secure, thanks in particular to sprinklers.
Other features: APSAD standards, fire extinguishers, platform doors, ground floor doors, office block on the first floor, cloakroom, men's and women's toilets/showers, loading area for 9 trolleys, HGV manoeuvring area, etc.
What is the rent for this warehouse?
The rent is €43 excl. tax/m²/year, with charges of €16.02/m²/year.
Would you like to set up in Seine-Maritime and would like more information about this warehouse? Our teams are at your disposal for any further information.
If you are considering international expansion, feel free to call our multilingual team! We can help you to choose the perfect location for the implantation of your company thanks to our excellent knowledge of local financial infrastructures and regions.The best part for you is that our services are free!
Technical features
Multimodality

Road Port Train

Wall insulation

Double skin

Controlled temperature

Not defined

Loading dock

Yes

Sectional doors

Yes

Parking area

Yes

Broadband Internet

Very High Speed

Secured building

Yes
Financial conditions
Rent excluding charges

43.00 € / m2 / an

Financial and tax benefits

Not defined

Classified facility

Seveso
Access to the area
Motorways

< 20 min.

Motorways A29, A13 and A15

Regional trains, tramway and metro

< 20 min.

Havre train station

High-speed trains

< 20 min.

Havre train station

Airport

< 20 min.

- Airport Deauville - Normandie
- Airport Rouen - Vallée de Seine
- Airport Caen-Carpiquet
- Airport Le Havre-Octeville
- Airport Cherbourg - Maupertus

International airport

< 20 min.

2 international airports (Rouen and Le Havre)

Public transport in the area

Yes
Key information
Type of property

warehouse

Last update

02/12/2022

General condition of the property

very good state

Land Acreage

42000.00 m2

Minimum area

12000.00 m2

Maximum area

42000.00 m2

Effective height

10.00 m
Similar properties
See the ad
Type of property

warehouse
Le Havre (Seine-Maritime), France
Business sector

-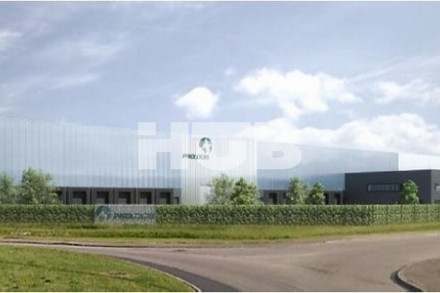 See the ad
Type of property

warehouse
Gonfreville-l'Orcher (Seine-Maritime), France
Business sector

Industry, Logistics, Food industry
Economic environment
Gonfreville-l'Orcher (Seine-Maritime), France
Sector

Industry, Logistics, Food industry
3 Online offers
10

available properties in the park