To rent: offices from 12 to 44m2 in Sartrouville, near Paris, France
To rent: offices from 12 to 44m2 in Sartrouville, near Paris, France
Sartrouville (Yvelines - Île-de-France - France)
Offices
FOR RENT
These offices, located in the Sartrouville Business Incubator in a Duty-Free Zone in France's Parisian region, welcome entrepreneurs and developing businesses encompassing all types of trade. A flexible offer with personalised support for companies under 4 years old. The building consists of 24 private lots, from 12 to 44m2.
Description of the property
Rent 12 to 44m2 offices in Sartrouville, near Paris, France
Are you looking for premises to set up your future international enterprise? In this advert we propose to you, an opportunity in Île-de-France, the Parisian region in France.
A property close to the French capital
The building is near the A86 motorway- the second ring-road around Paris- and the A15 motorway- through the western suburbs of Paris. The Regional Express Network (RER) Train Stations Maisons Laffitte and Sartrouville are only a few minutes away. The Paris Gare de Lyon High-Speed Train (TGV) Station is 1 hour away. Paris Charles de Gaulle Airport is just 20 minutes away.
Fully functioning offices
The Sartrouville Business Incubator is situated in a Duty-Free Zone and accommodates entrepreneurs and developing businesses, encompassing all types of trade. It facilitates young business development in offering suitable premises with flexible and extensible occupancy agreements, specialised services, and executive support, all within a friendly space.
The building offers 24 private lots of 12 to 44m2. The offices are accessible 24/7, have 350m2 of convivial common rooms, and are equipped with fibre optic.
Does this offer interest you?
The rental prices concerning this property will be provided by our business partner; just as with the contract information and answers to any other questions regarding this advert.
Technical characteristics
Multimodality

Road

Controlled temperature

Not defined

Parking area

Yes

Broadband Internet

Optical fibre
Financial conditions
Classified facility

NOT DEFINED
Access to the area
Motorways

< 20 min.

Regional trains, tramway, metro

< 20 min.

High-speed trains

Between 20 min and 1h

Airport

< 20 min.

International airport

< 20 min.

Public transport in the area

Yes
Key information
Type of property

offices

Last update

11/10/2020

General condition of the property

very good state

Minimum area

12.00 m2

Maximum area

44.00 m2
Similar properties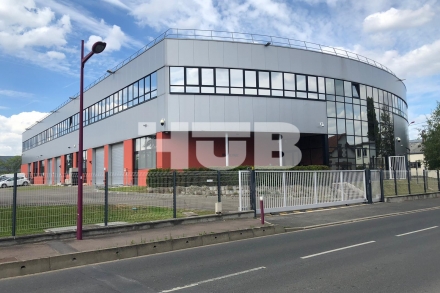 See the ad
Type of property

offices
Bezons (Val-d'Oise), France
Business sector

-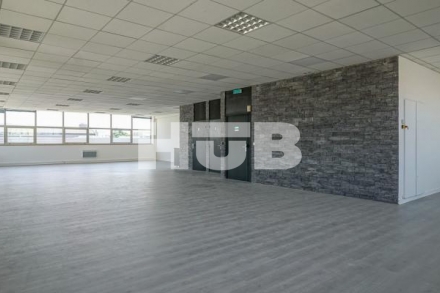 See the ad
Type of property

offices
Bezons (Val-d'Oise), France
Business sector

-
Economic environment
Sartrouville (Yvelines), France
Sector

Other
1 Online offers
0

available properties in the park