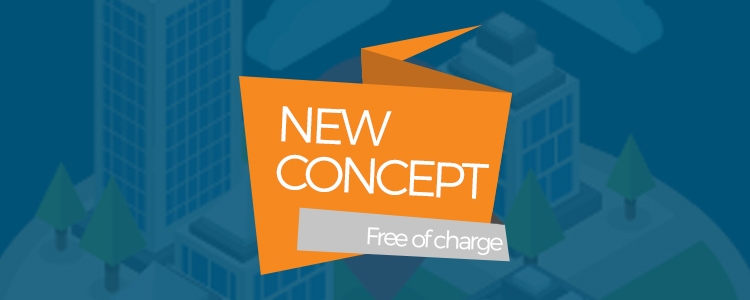 A Service for Companies Planning to Set Up a Business
Business-parks.com – a new concept 100% FREE of charge
Business-parks.com is a private agency with a public mission, which is supporting foreign companies who wish to invest in France.

On behalf of more than 40 French territories (regions, departments, cities etc.) we propose a special "soft landing program" for companies who intend to set up a business in France.
As we are financed by our public partners, our services are completely free of charge, non-binding and confidential. Find now your future business premises!
Our services are:

The advantages of Business-parks.com

Business premises at one click
By using BUSINESS-PARKS.COM, you do not need to contact different real estate agencies. Our offers originate from a global real estate network data base.

Project managers at your disposal
BUSINESS-PARKS.COM allows you to get in touch with a business consultant who will help you find the best offers corresponding to your business sector and according to your requirements (fibre optic, logistic flow, environmental protection, food industry standards, public transport etc.).

Information beyond real estate
BUSINESS-PARKS.COM informs you about public support for your company, assistance for recruitment and training, local infrastructure and economy…

100% free of charge
BUSINESS-PARKS.COM is funded by public communities and offers all services without charging any commissions or fees.

Completely confidential for your projects
BUSINESS-PARKS.COM operates confidentially; all information concerning business setup or relocation projects is handled professionally and with absolute discretion.
Business-parks.com in key numbers
5 mn

The time we need to check out your requirements by phone

48h

The time lapse we need to find the first real estate solutions

1,400

The number of companies we supported in 2016 (International)
15 experts

The number of consultants at your disposal (various business sectors)

1 contact

One personal consultant to identify your premises

Only 5%

Of our offers are published on our website Business-parks.com
Our experts can easily be reached at 01 86 76 05 78 between 8h30 and 18h30 or per email.
0 euros* fees and commissions for our service
* Business-parks.com provides a free service for searching and transmitting real estate offers, no taxes are applicable. This does not include offers from external real estate agents.