"Setting up your business on the Port of Rouen plots of land will allow you to take advantage of a real economic power and tailor-made support!"

Pascal Gabet, Director General of HAROPA – Port of Rouen will reveal the contours of the Call for Expressions of Interest: 50 hectares of turnkey land, and will present Rouen's economic opportunities"
Live meeting on 11th May at 10:00 am
A national economic stronghold to develop your business in France and abroad!
As both a shipping and river port, interspersed with 31 terminals down to the sea, the Port of Rouen is the ideal starting point for developing your export activities or strengthening your presence on the domestic market thanks to its privileged access to the Paris area and its 25 million consumers!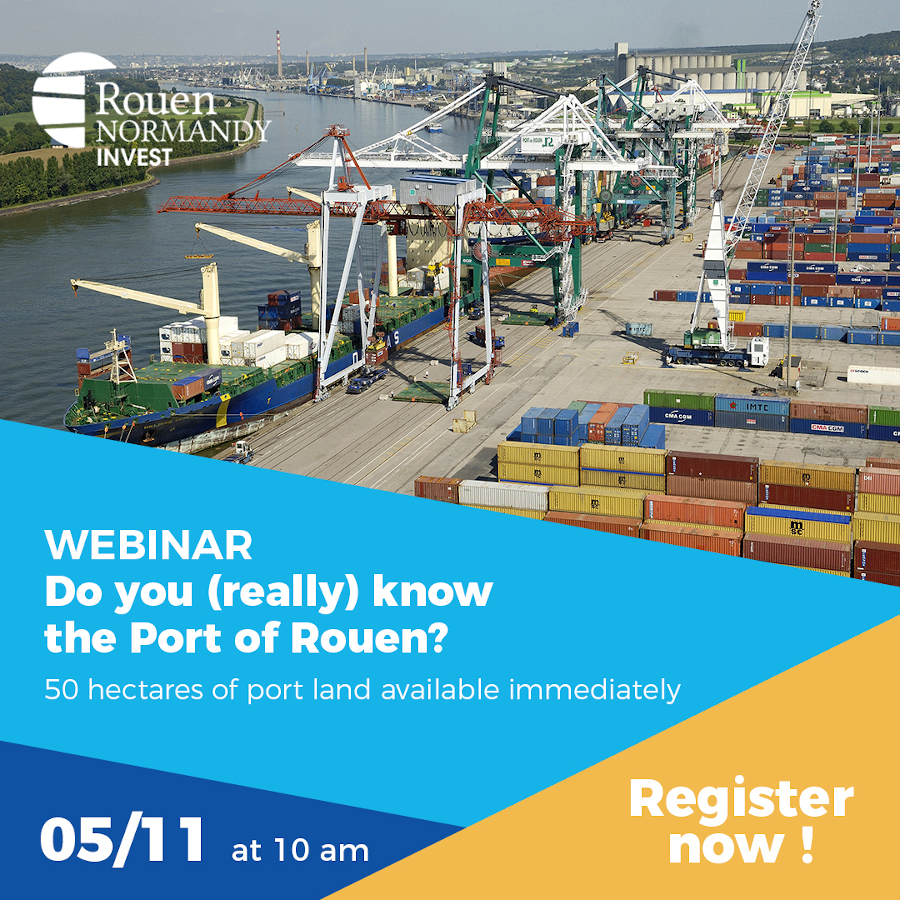 An event presented by Rouen Normandy Invest, economic development agency for Rouen Seine-Eure, and organised in collaboration with HAROPA – Port of Rouen and Geolink Expansion.
Together, we will facilitate your contacts and the setting up of your company on these plots on the banks of the Seine!
Contact us for more information!