For rent - 780 m² business premises near Reims in Cormontreuil - Marne (51)
For rent - 780 m² business premises near Reims in Cormontreuil - Marne (51)
Cormontreuil (Marne - Grand Est - France)
Office

Reference: AFR18301
FOR RENT
Rent excluding charges: 102.50 € / m2 / year

Located in the commercial area of Les Parques in Cormontreuil, discover this business premises of 780 m² composed of a Workshop/Showroom of approximately 720 m² and offices of 60 m².

The annual rental price is €80,000 excl.

Available from 1st April 2023
Description of the property
Located in the commercial area of Les Parques in Cormontreuil, discover this business premises of 780 m² composed of a Workshop/Showroom of approximately 720 m² and offices of 60 m².
Available from 1st April 2023, this premises has a nice brightness thanks to its windows and sectional doors leading to the workshop. This property has a very good visibility as well as a privileged location in a dynamic commercial area.
The premises are equipped with air heating and social rooms.
A strategic location near Reims
Located in a commercial area 15 minutes from the centre of Reims, this premises has a strategic location with good visibility. It allows easy access to the main roads linking Reims or the A4 and A34 motorways.
Nearby:
Reims train station at 9 minutes
Reims-Prunay airport 12 minutes away
Charleville-Mézières at 1 hour
Châlons-en-Champagne 34 minutes away
What is the rental price of this business premises?
The annual rental price is €80,000 excluding VAT and HC
Rental conditions :
Commercial lease: 3/6/9 years
Security deposit: 3 months rent excl.
Property tax: 9 822,40 € in 2022
Are you interested in this property and would you like to know more? Our teams are at your disposal for any further information.
Technical features
Controlled temperature

Not defined

Showroom

Yes

Parking area

Yes
Financial conditions
Rent excluding charges

102.50 € / m2 / an
Access to the area
Motorways

< 20 min.

Regional trains, tramway and metro

< 20 min.

High-speed trains

< 20 min.

Airport

< 20 min.

International airport

< 20 min.
Project manager
Project manager for the territories

+33 (0)4 65 84 01 52
Key information
Type of property

office

Last update

23/05/2023

General condition of the property

very good state

Minimum area

780.00 m2

Maximum area

780.00 m2
Similar properties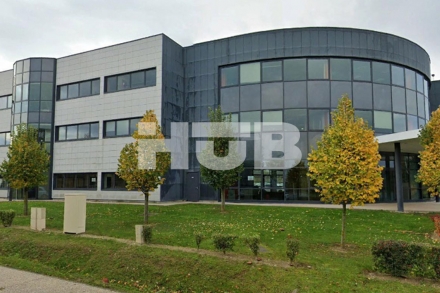 See the ad
Type of property

office
Bezannes (Marne), France
Business sector

-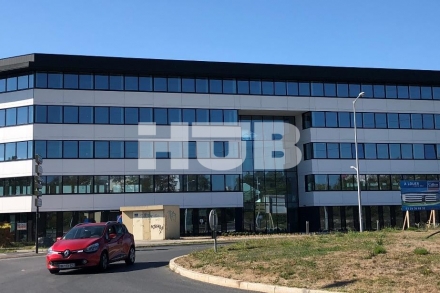 See the ad
Type of property

office
Bezannes (Marne), France
Business sector

-
Project manager
Project manager for the territories

+33 (0)4 65 84 01 52