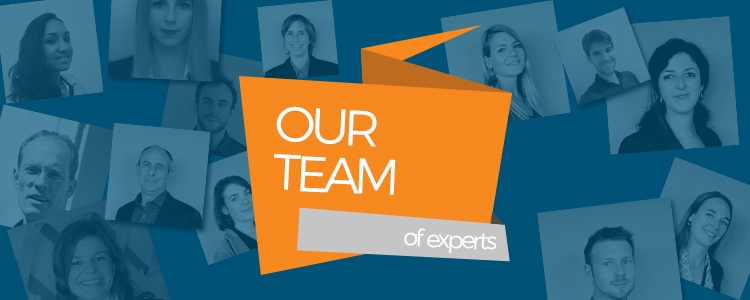 Our team
Our team consists of 17 people, experienced project managers and marketing specialists, who are at your disposal to help you find the place in France that best fits your business. Just like public institutions, our services are completely free of charge.

Business-parks.com is a private agency, mandated and financed by more than 40 French territories (regions, departments, cities etc.) to support foreign companies who are planning to set up a business in France. The public territories we work for appreciate our dynamism, our flexibility and our operational assets.
Our benefits for you, for free*:
Ability to understand your project
Our team always starts with finding out more about your business project. They will analyse your current situation, your needs and expectations.
Knowledge of French territories
Our experts know the French territories they represent, especially with regards to their economic fabric, their business sectors and their infrastructures. They are well informed about the available business opportunities, real estate offerings and local support programs.
Tailor-made support for your project
Knowing your business project and the different French territories, our project managers are able to identify the locations that may facilitate your business intentions.
Follow-up of your business project
We keep involved in your business project, even if you are already in touch with public project managers and we will continue to assist you throughout the project.
Establishing contacts with public institutions
Depending on the prior steps, our team will put you in direct contact with the corresponding business promotion institutions which are able to finalise your business set-up by providing:
Business premises
Legal and fiscal advice
Administrative assistance
Financial support
Recruitment aids
* Business-parks.com provides a free service for searching and transmitting real estate offers, no taxes are applicable. This does not include offers from external real estate agents.