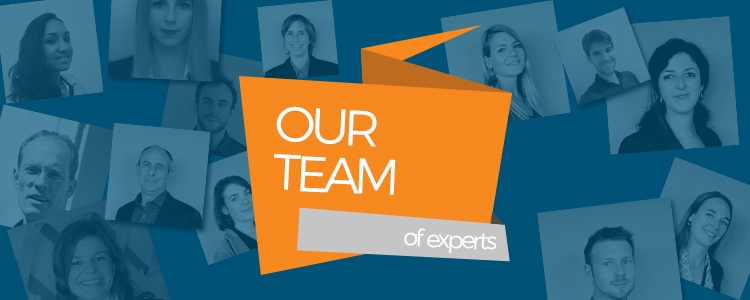 Our team: invest-HUB.org
Our team consists of more than 20 experienced project and business expansion managers.
Everyone oversees a specific industry sector, such as aerospace, automotive, materials, agri-food, biotechnology, healthcare, logistics, energy, digital technologies, software development etc... We make sure that we can understand your expansion project and that we can offer specific advice and guidance throughout your expansion process.
We cover the following languages: French, English, German, and Spanish.
Invest-HUB.org offers you free of charge*:
Ability to understand your project
Our team will always start by learning more about your current situation, your needs, and your expectations.
Contact with economic development institutions at a national and international level
Our consultants know the public organisations they represent, especially their local ecosystem, their business sectors and their infrastructures, they are informed about their real estate and investment opportunities as well as local support programs.
Tailored support for your project
Understanding your business project and knowing the public organisations allow us to identify the opportunities and locations that best suit your goals.
Putting you in touch with public institutions
Our team will connect you with the relevant economic development institutions who will accelerate the implementation of your project.
Follow-up on your business project
Even once you are in touch with public economic development experts, we can remain involved and continue to provide you with information throughout the entire expansion process.
Meet our consultants :
Nuria Fernandez
Spanish director
Telephone: +33 (0)4 11 92 01 32
Email: n.fernandez@geolink-expansion.com
Languages Spoken:
Anton Frenzel
FDI consultant, in charge of Industry, Logisitcs and the Automobile industries
Telephone: +33 (0)4 11 92 01 32
Email: a.frenzel@geolink-expansion.com
Languages spoken:
Laure Pham
FDI consultant, in charge of Biotechnologies, Medtech and the Digital industries
Telephone: +33 (0)4 11 92 01 32
Email: l.pham@geolink-expansion.com
Languages Spoken:
Our strengths :
A selection of perfect premises in one click
Say goodbye to going from one real estate agency to another and entrust your search to the number 1 business expansion support network.
Dedicated professionals at your disposal
With invest-HUB.org, you will benefit from a team specialised by sector that will help you find the real estate solution that best meets your requirements
Complete, up-to-date information to help you make a decision
Investment aid schemes, recruitment and staff training assistance, R&D aids, information on regional economic ecosystems, contacts, etc.
Fully funded and 100% free of charge for companies
Our services entail no commission or fees for your company. The cost of our services is funded by regional and local economic promotion agencies.
Complete confidentiality for your projects
Confidentiality is inherent to our mission. All information concerning project expansion or reorganisation strategy is handled professionally and with absolute discretion.
* invest-HUB.org provides a free service for identifying and transmitting real estate offers, no taxes are applicable. This does not include offers from external real estate agents.