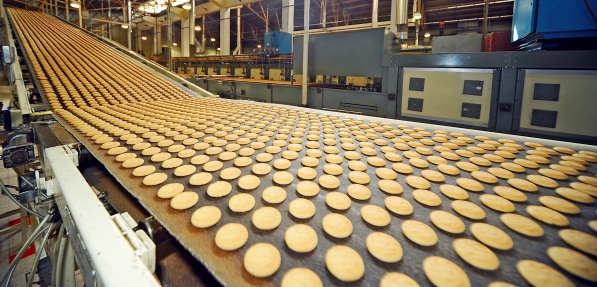 Setting up a food production company
Our team helps food companies to create, expand or relocate their business internationally.
The food industry is a thriving sector in terms of product innovation and investment in Europe. Many promising market segments related to organic products or snacking, for instance, have been steadily growing during the last years.
The choice of location for food-manufacturing units depends on several key criteria:
Existing premises meeting food industry standards or availability of industrial land.
Compliance with industry-specific rules: waste, fluid and energy management, site security, cross-contamination control, etc.
Proximity to a food-related ecosystem and specific training programmes for HR and staff.
Existing technological platforms, test centres, resource centres, etc.
Providing a secure environment.
Incentives for food industry-related investment and job creation in the region.
Our expertise in the food industry allows us to advise you on the best location for your company depending on your specific needs.
Finding the right location for your food company
Invest-HUB.org offers many available food production premises internationally. We also advise companies whilst conducting feasibility studies in partnership with local authorities.
Indeed, given the specificity of their needs, leaders of projects in the food industry sometimes choose to build instead of renting or buying an unsuitable food processing building. Our experts in this sector advise food industry management on the right location and investment method:
Buying or renting an existing building which meets industry standards on the private market
Renting a unit in a food processing incubator or in food industry specific business parks
Real estate solutions by a local authority in order to build a tailor-made food processing building
Invest-HUB also supports companies in their knowledge of hygiene and health security standards. There are many standards for the food processing sector. These regulations are international and applicable to food companies relating to food safety.
Our expertise and networks will enable us to guide you, free of charge, towards suitable rental solutions that are available to you in different regions of France or Europe. Invest-HUB offers many solutions for accommodating food processing operations in most regions.
Many companies have already set up thanks to the work of Invest-HUB.
Invest-HUB also accompanies project leaders at different trade shows in the food sector such as the reference show for the future's organic products NATEXPO, SIAL, CFIA, SIMA and SIVAL.
Invest-HUB helps companies to set up in France and in Europe, in different business sectors: