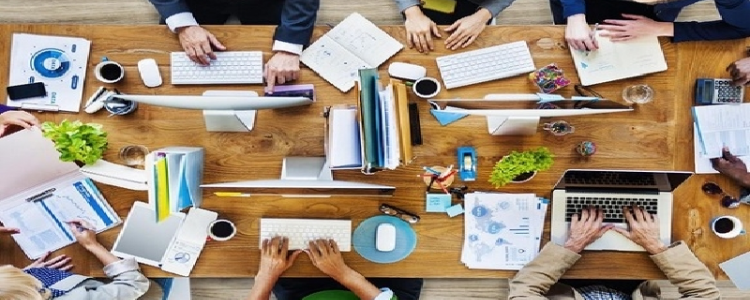 Coworking spaces
Are you a self-employed worker, a freelancer or a small-business manager? Would you like to work in a stimulating, dynamic environment? Develop your business far from the big cities, within a shared space which facilitates networking.
The purpose of these coworking spaces for rent is to be part of an open network which promotes exchange among tenants. Unlike traditional offices, there are no reserved seats and neither lease nor notice is required.
Invest-HUB.org supports companies and entrepreneurs for free in their search for coworking spaces.
Coworking spaces for rent: what are the advantages?
Invest-HUB.org provides a fully funded service to help you find a coworking space in any of our partner regions, regardless of your location and business sector. Don't miss out on sharing a work space with other entrepreneurs and freelancers, thereby benefiting from a fun, non-committal environment without restrictions. Plan your meetings, trainings sessions or events in rented coworking spaces and benefit from their services.
Invest-HUB.org can also help you acess different public grants and measures for setting up your business.
Get more business real estate solutions for free by sending us your search criteria via email at contact@geolink-expansion.com or filling in the form on the right side of this page.