Clean and grey rooms
You may have requirements for specific premises such as clean rooms for your company. invest-HUB.org is specialised in businesses expansion and is committed to helping you find premises with clean rooms.
Clean rooms must meet specific hygiene and security standards. Several regional organisations have developed favourable conditions for companies working in the pharmaceutical, cosmetic or biotech industry, all sectors that tend to require clean rooms.
Thanks to our network of local organisations and business parks, we can help you find all the available clean rooms in our partner regions that meet your project specifications. Several biotech start-ups and biotechnology SMEs already benefit from our free search services for companies looking to expand their businesses.
Are you looking for clean rooms or a new laboratory to develop your agri-food or biotech business?
In order to better advise you throughout your business development process, invest-HUB.org catalogues clean rooms laboratories adapted to your operations.
We offer you laboratories in technology parks and facilities comprising equipped clean rooms: lab benches, storage areas, etc. Thanks to invest-HUB.org, you will benefit from a range of services, as well as access to numerous resources (customised equipment, meeting rooms, etc.) and in close proximity to a network of research institutes, universities and hubs.
Some of our clean rooms, grey rooms and laboratories
CLEAN AND GREY ROOMS
CLEAN ROOMS IN TECH PARKS
CLEAN ROOMS IN A BIOCLUSTER

CleanSpace building with 5000 m²
AlpeSpace business park, in Savoy

Clean rooms in Bordeaux

4000 m² in building with clean rooms

Optics, laser, photonics

350 m² clean rooms
400 m² laboratories
Click here to discover the different types of Labs in France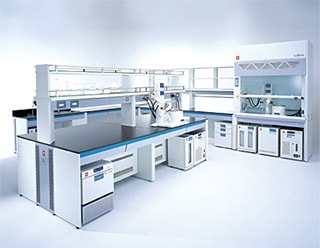 Any questions?
Should you have any questions or need help with your search for clean or grey rooms, please do not hesitate to contact our team of experts by phone at +33 178 767 800 or via email at contact@geolink-expansion.com.
You can also get more business real estate solutions for free by sending us your search criteria via email at implantation@geolink-expansion.com or filling in the form on the right side of this page. One of our experts will contact you promptly by email or phone to propose you the best solutions and public grants for your project.