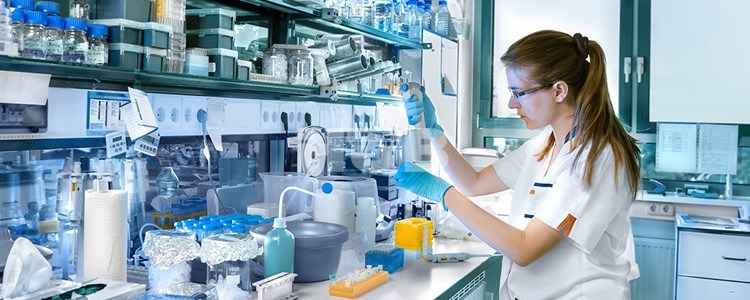 Setting up a clinical laboratory or investing in the chemical/pharmaceutical industry
Our team helps companies in the life science sector to set up operations in the biotech, medtech, pharmaceutical, health or cosmetic industries.
Biotechnology , drug manufacturing, bio-health and living-systems technologies, nutraceutical products and environmental or biomedical device companies often require sites that meet a series of technical specifications based on what they plan to do there:
Laboratories equipped in compliance with high-standard technical norms
Proximity to an ecosystem in the biotech/pharma/medtech/health sector
Technological platforms
Test centres
Secure environments
Financial support for innovative projects in the region
Incentives to invest and create employment for scientific or technological profiles in the region
Identifying the best real estate opportunities in this sector is not an easy task. Our team of laboratory experts will help you make the right decision. Thanks to our specialised expertise combined with our knowledge of the market, we will advise you on all the aspects inherent to the creation of a laboratory for your expansion project: technical real estate, HR, economic environment, public aid schemes...
Invest-HUB will help you choose the most suitable lab for your activities. There are different categories of laboratory; L1, L2, L3 and L4. These categories have different safety features and standards, from the lowest to the highest.
Finding the right location for your scientific business
Invest-HUB.org offers you support at every step of your biotechnological, pharmaceutical, fine chemicals or R&D investment project:
Looking for premises for a startup at the fundraising stage.
Looking for a site to develop your manufacturing unit.
Establishing your R&D laboratory within a competitive technical environment.
Our expertise and networks enable us to provide you with the best solutions available in France and Europe, free of charge.
Invest-HUB.org offers many solutions for setting up biotechnological or pharmaceutical business: clusters, research centres, laboratories for sale or rent, chemical plants for sale, incubators or technical or technological platforms with shared spaces, clean rooms for sale or rent, fab labs, etc.
Invest-HUB also accompanies project leaders to different professional shows in the pharmaceuticals, health, biotech and medtech sectors such as LABVOLUTION & BIOTECHNICA, Healthcare Week, Pharmapack or MEDTECH showcase.