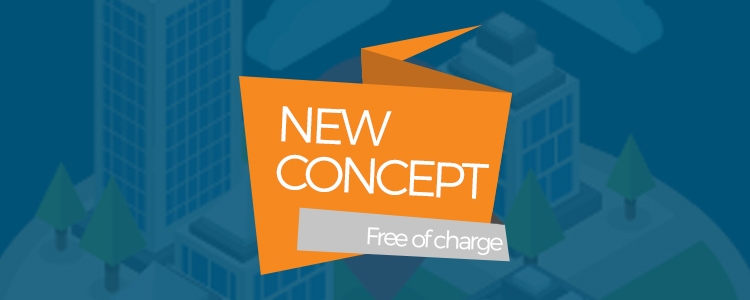 invest-HUB.org, a fully-funded European economic development service
A new concept, 100% free of charge
Invest-HUB.org is a private agency with a public mission: advising businesses that wish to expand their international presence in any way: new headquarters, greenfield projects, industrial sites, service offices, takeover of existing companies or setting-up in existing facilities (brownfield), finding technology partners or information on investment opportunities, etc.

On behalf of more than 40 regional organisations (regions, metropolitan areas, cities...), we offer a special soft-landing service for companies with direct investment projects. As we are financed by our public partners, our services are fully-funded, non-binding and confidential for entrepreneurs and companies. Our goal is to facilitate your expansion process by providing specific expertise to help you identify the most suitable location for your company.

What are you waiting for? Find your company's next location!
Our services are:
| | | |
| --- | --- | --- |
| FULLY-FUNDED | QUICK | CONFIDENTIAL |

The advantages of invest-HUB.org

All business premises just one click away
Say goodbye to going from one real estate agency to another and entrust your search to the number 1 business expansion support network.

Dedicated professionals at your disposal
With invest-HUB.org, you will benefit from a team specialised by sector that will help you find the real estate solution that best meets your requirements (fibre optic, accessible by car or public transport, environmental protection, agri-food regulations, Seveso sites...).

Complete, up-to-date information to help you make a decision
Investment aid schemes, recruitment and staff training assistance, R&D aids, information on regional economic ecosystems, contacts, etc.

Fully-funded and 100% free of charge for companies
Our services entail no commission or fees for your company. The cost of our services is funded by regional and local economic promotion agencies.

Completely confidentiality for your projects
Confidentiality is inherent to our mission. All information concerning project expansion or reorganisation strategy is handled professionally and with absolute discretion.
invest-HUB.org in key numbers
5

minutes to get to know your needs and requirements.

48

hours to find the first real estate solutions.

1,400

companies we supported in 2016 at European level.
20

experts organised by business sectors and regions.

1

personal consultant to catalogue all expansion offers.

Less than 5%

of our offers are published online. Contact us for full access.
Would you like to know more?
Our experts can easily be reached at +33 178 767 800 between 8:30 and 18:30 CET or by email.
Our service of identifying and transmitting premises adapted to your logistical, industrial or service investment project are completelly free of charge: No commission or fees, guaranteed.*
* Invest-HUB.org's offer identification and transmission service is free of charge. This does not exempt a company from paying the appropriate commission to the intermediary if, after visiting, it decides to close the purchase or rental operation. No fees will be applicable for the services provided by Geolink Expansion - invest-HUB.org.