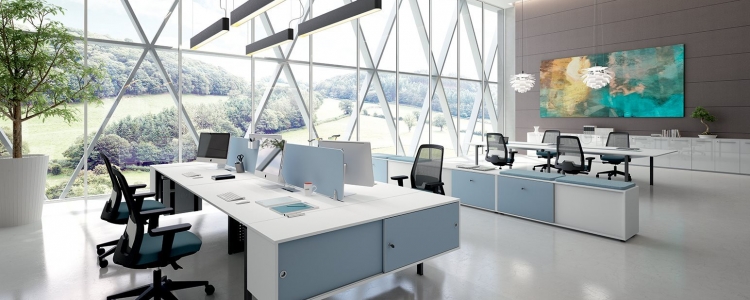 Office spaces
Invest-HUB.org advises companies that are looking for office space every day. We work with our network of regional local authorities to help you find the right business premises in your target region, no matter what sector you work in.
Some of our offices for rent or sale
Invest-HUB lists hundreds of offices and open-plan spaces:
OFFICES FOR RENT IN PARIS

Offices for rent in Greater Paris

Located in Évry, at Genopole research centre

20 units of 40 to 150 m²

Find other offices in Île-de-France

OFFICES FOR RENT IN LYON

Offices in Bourgoin-Jallieu (Isère, Rhône-Alpes)

Medipole 2 Nord Isère business park

75 to 4,100 m² offices for rent

OFFICES FOR RENT IN NEVERS: INKUB

Digital business incubator INKUB, 1 h and 50 min away from Paris

INKUB focuses on companies, start-ups and freelancers

Business centre and incubator with coworking services

TURNKEY OFFICES IN NOUVELLE-AQUITAINE

20 m² pre-furnished and equipped offices for rent

Turnkey offices (desk, chair, telephone and internet)

Rental rate from 6.87 €/m² per year
Should you have any questions or need help with your search for offices and open-plan spaces for rent or sale or business incubators, please do not hesitate to contact our team of experts by phone at +33 178 767 800 or via email at contact@geolink-expansion.com.
Would you like to know more?
In addition to the purchase of offices, business premises and open-plan spaces, invest-HUB.org can help you benefit from the best available public grants and measures to facilitate your business expansion, creation or relocation.
Get more business real estate solutions for free by sending us your search criteria via email at contact@geolink-expansion.com or filling in the form on the right side of this page.