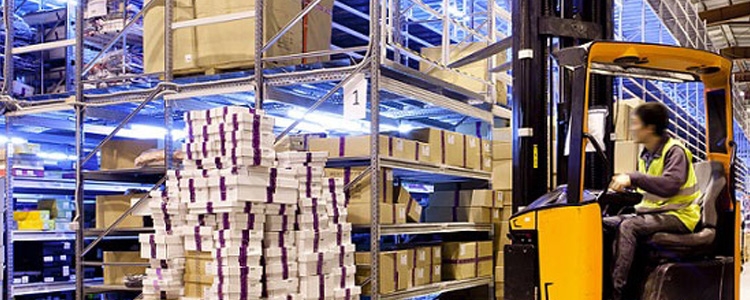 Setting up a logistics company
Our team helps logistics companies to set up or relocate their activities in France and in Europe.
Logistics is a particularly dynamic sector that encompasses a wide range of businesses. The logistics sector represents nearly 10% of GDP and 1.8 million jobs across France. Our experience in setting up logistics companies allows us to carry out location studies to help you in your search for warehouses and logistical premises or land according to the following criteria:
Commercial properties, refrigerated warehouses, distribution centres, class A, B or C warehouses, etc.
Building land.
Proximity to major roads, railway networks, national and international airports, marine and inland waterways, etc.
Area, ceiling height, load-bearing capacity, facilities, manoeuvring area, loading docks, etc.
Secure environment, heating system, fire safety system, etc.
Sale or rent price.
Investment aid and support for job creation.
Finding the right location for your logistics company
Thanks to its strategic position in central Europe, France represents a major development opportunity for logistics companies. As well as several large French groups, (XPO Logistics, Norbert Dentressangle, Stef-TFE, FM Logistics) other foreign businesses like FedEx, DHL, Kuehne + Nagel or DB Schenker are already making significant investments in France.
Invest-HUB.org offers a wide range of locations for your investment project in the logistics sector. Our experience and partner network allows us to help you, free of charge and confidentially, to find renowned and high-quality logistics sites such as the Port of Rouen.
How to choose the right type of warehouse to rent or buy
There are several types of logistics warehouses with different features depending on your needs. Choosing a warehouse that is suitable for your activities is crucial.
Classification of logistics warehouses
Type of warehouse

Ceiling height

Manoeuvring area

Slab/floor resistance

Other features

A

> 9.3 metres

> 35 metres

5 tonnes/m2

Heating and sprinkler

1 bay per 1000m2 area

B

Between 7.5 and 10 metres

>32 metres

3 tonnes/m2

Sprinkler

1 bay per 1500m2 area
There are also other types of warehouses:
Class c warehouses: warehouses which do not correspond to the features of classes A and B
Refrigerated warehouses: warehouses which can maintain a low temperature (positive cold, negative cold etc)
Courier service building: distribution and transport premises
Standards and nomenclatures for logistics warehouses:
Warehouses are subject to many regulations designed to protect people and the environment. These standards aim to prevent accidents in warehouses. It is therefore vital to understand and investigate the standards and nomenclatures which could apply before you buy or rent a warehouse.
ICPE 1510 classification:
Warehouses concerned by the ICPE nomenclature are for the storage of combustible products and materials in a volume of more than 500 tonnes. More precisely, if the warehouse is larger than or equal to 300,000m3, the activity is subject to the authorisation regime. If the warehouse if larger than or equal to 50,000m3 and smaller than 300,000m3, the activity is then subject to the registration regime. If the warehouse is larger than or equal to 5000m3 and smaller than 50,000m3, the activity is then subject to the declaration regime.
SEVESO directive:
Warehouses concerned by the SEVESO directive are for the storage of dangerous substances, which compels companies handling them to declare themselves to public authorities. These dangerous substances are oxidising, explosive, flammable, or toxic to humans and the environment. Depending on the quantity of products stored and the extent of their hazardousness, the warehouse is classed as either high or low threshold within the SEVESO directive.