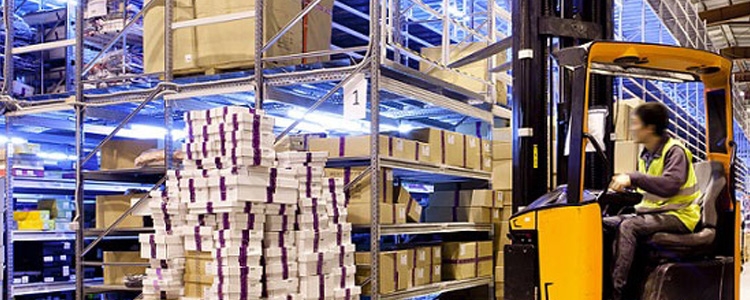 Setting up a logistics company
Our team provides personalised advice to logistics companies looking to open warehouses, logistics centres, distribution or cross docking platforms, buffer warehouses, picking or handling centres and logistical platforms.
Logistics is a particularly dynamic sector that encompasses a wide range of businesses. Our experience in setting up logistics companies allows us to carry out location studies to help you in your search for warehouses and logistical premises or land according to the following criteria:
Commercial properties, refrigerated warehouses, distribution centres, class A, B or C warehouses, etc.
Building land.
Proximity to major roads, railway networks, national and international airports, marine and inland waterways, etc.
Surface area, ceiling height, load-bearing capacity, facilities, manoeuvring area, loading docks, etc.
Secure environment, heating system, fire safety system, etc.
Sale or rent price.
Investment aid and support for job creation.
Finding the right location for your logistics company
Investment in the logistics sector is growing every year, strongly driven by the irruption of e-commerce and the need for last mile platforms with a focus not only on large urban centres, but also on medium-sized cities. The sector, which is currently facing land shortages in prime areas, is committed to investing in process technologies and willing to reinvent itself by optimising land occupation and developing multilevel platforms, as well as focusing on environmental issues and reducing its carbon footprint.
Thanks to their strategic position in central Europe, countries such as France or Spain represent a major opportunity for logistics companies. Apart from several large French and Spanish groups (XPO Logistics, Norbert Dentressangle, STEF, Acotral, Kanvel, Carreras, etc.) other foreign businesses like FedEx, DHL, Kuehne + Nagel or DB Schenker are already making significant investments in France and Spain.
Invest-HUB.org offers a wide range of locations for your investment project in the logistics sector. Our experience and partner network allows us to help you, free of charge and confidentially, in finding the property solution that meets your needs.
For further information, please do not hesitate to contact our team of experts by phone at +33 178 767 800 or via email at contact@geolink-expansion.com.