To lease - Coworking Spaces - Las Rozas Innova in Madrid.
To lease - Coworking Spaces - Las Rozas Innova in Madrid.
Madrid (Madrid - Madrid - Espagne)
Office

Reference: AES18667
FOR RENT
Within the Las Rozas Innova facility in Madrid, explore coworking spaces that offer a flexible and professional working environment. Animated by innovative services, a dynamic ecosystem, and shared workspaces, Las Rozas Innova welcomes you to a strategic environment conducive to your growth.
Description of the property
Coworking Spaces for Rent at Las Rozas Innova in Madrid
Discover modern coworking spaces at the heart of the Spanish capital, specifically designed for young startups and growing businesses in the region.
Currently, Las Rozas Innova offers 12 flexible and shared offices, providing the comfort needed to boost your productivity. These spaces are dynamic and inviting, fostering collaboration among professionals, SMEs, and freelancers within the same physical environment, creating synergies that drive growth and opportunities.
In addition to the workspace, you'll have access to training sessions, networking events, and high-value-added gatherings.
A Productive Work Environment in the Heart of Madrid
Las Rozas is home to a thriving ecosystem with several major companies in innovation and new technologies. This has positioned the city as a magnet for investments.
Benefiting from an ideal and strategic location in Madrid, Las Rozas Innova's coworking spaces are easily accessible and well-connected through the city's public transportation networks.
What is the rental price for these coworking spaces in Madrid ?
Financial details for this property will be provided by our professional partner.
Should you find this property intriguing and wish to obtain more information, feel free to contact our team. We are at your disposal to address all your inquiries and guide you through the process.
Technical features
Controlled temperature

Not defined

Parking area

Yes

Shared Services

Yes

Secured building

Yes
Financial conditions
Access to the area
Motorways

< 20 min.

Regional trains, tramway and metro

< 20 min.

High-speed trains

< 20 min.

Airport

< 20 min.

International airport

< 20 min.
Project manager
Project manager for the territories

+33 (0)4 65 84 01 52
Key information
Type of property

office

Last update

09/11/2023

General condition of the property

very good state

Minimum area

15.00 m2

Maximum area

50.00 m2
Similar properties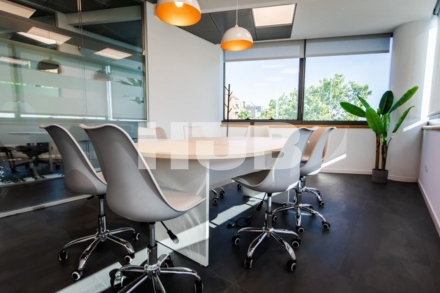 See the ad
Type of property

office
Madrid (Madrid), Espagne
Business sector

-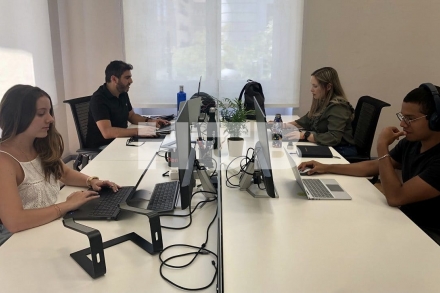 See the ad
Type of property

office
Madrid (Madrid), Espagne
Business sector

-
Project manager
Project manager for the territories

+33 (0)4 65 84 01 52