50 hectares of turnkey land at the Port of Rouen!

Discover in video an exceptional opportunity for all players in agro-industry, recycling, health, energy, Industry 4.0, and eco-industry and circular economy professionals who want to boost their economic development at the gateway to Paris, all whilst benefiting from the support of the leading French port complex!
We'll see you on Tuesday 11th May at 10:00am for an exceptional webinar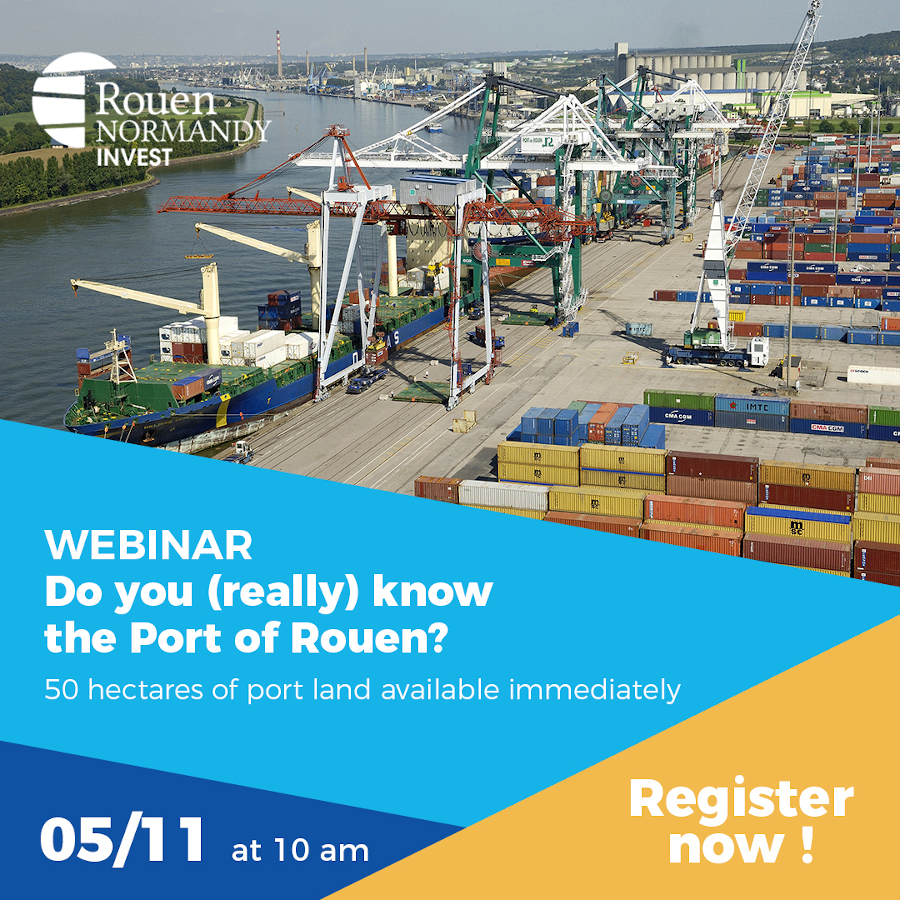 An event presented by Rouen Normandy Invest, economic development agency for Rouen Seine-Eure, and organised in collaboration with HAROPA – Port of Rouen and Geolink Expansion.
Together, we will facilitate your contacts and the setting up of your company on these plots on the banks of the Seine!
Contact us now for more information!