"Genopole is an ideal springboard for developing your business"

Laurent Thiery, founder of Enalees, is a first-hand witness of the impact of Genopole on his business. As a prologue to the November 23 webinar, he looks back at his company's history and the advantages of the biocluster for entrepreneurs wishing to develop their business in the fields of innovative therapies, industrial biotechnologies and digital genomics.
Could you introduce us to Enalees?
Launched in 2015, Enalees offers molecular diagnostic tests for animals. Simple, fast and, above all, reliable, they allow veterinarians to determine - in less than 40 minutes - which treatment to use, thanks to a portable analyser. Last year, in the context of the pandemic, we diversified our know-how to offer a new PCR diagnostic test that allows us to determine whether a person is positive for Covid-19 in just 25 minutes.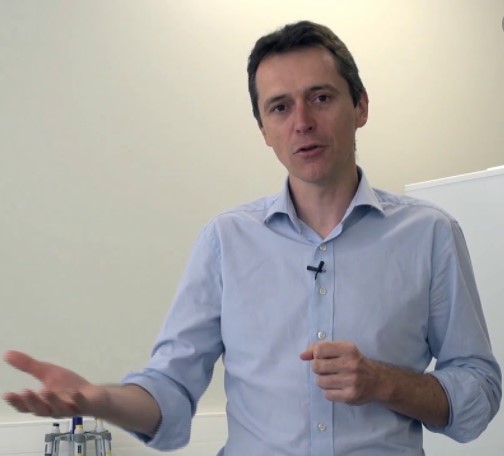 Laurent Thiery, founder of Enalees
To what extent did Genopole help you in your company's process?
Since the creation of Enalees, I have always been able to count on the active support of Genopole. In addition to the Genopole 'label' which reassures investors, particularly when raising funds, the fact that you have a single address throughout the different stages of your development is a real asset for a young company. From my first office to the creation of our future production platform, Genopole has always been at our side to find the premises best suited to our needs. For example, in 2016, when we inaugurated 180 m² of high-tech laboratories dedicated to R&D and test production, and then again, in April 2021, with our move to new 600 m² premises better suited to the new dimensions of the company, since we now have 25 employees.
Any other advantages to highlight?
Whatever the size or activity of the company, Genopole offers modern spaces that can be adapted to all the company's needs. The availability of shared services: meeting rooms, telephones, security, maintenance, cleaning and upkeep is also a plus which frees you from a certain number of constraints and allows you to focus 100% on your core business.
Why should people take part in the webinar organised by Genopole?
Because I think Genopole is an ideal springboard for innovative entrepreneurs. Here, you can do whatever you want: R&D, production, you can sell, produce and develop on the same site while benefiting from top-of-the-range structures and remarkable support, particularly from the public interest group (GIP-Genopole), which works daily with the biocluster's laboratories, startups and companies. As for my own participation, it seems quite natural to me because I share the same values as Genopole and it is a great source of pride for me to promote an ecosystem which has clearly contributed to the success of Enalees and which is committed to working alongside the project leaders, entrepreneurs and researchers who are located there.
Take part in the webinar 'Genopole boosts the growth of innovative entrepreneurs!'