"HAROPA – Port of Rouen is the best site to set up port, logistical or industrial activities"

President of the Rouen Normandy Metropole and Mayor of Rouen, Nicolas Mayer-Rossignol, presents in video the city of Rouen's biggest assets: proximity to Paris, direct access to the sea and to the leading national consumption area, availability of land, tailor-made support, and the power of the ecosystem of a territory in transition.
Players in industry 4.0 and professionals in the food industry, logistics, health or energy – do you want to know more?
Live meeting on 11th May at 10:00 am!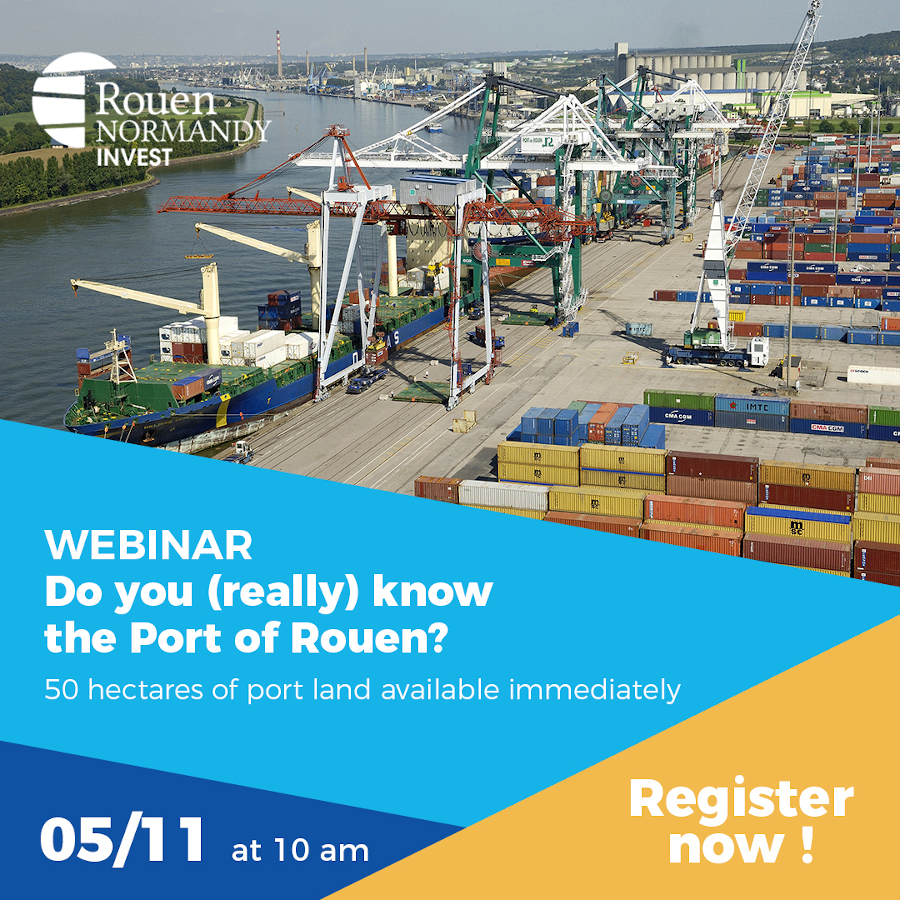 An event presented by Rouen Normandy Invest, economic development agency for Rouen Seine-Eure, and organised in collaboration with HAROPA – Port of Rouen and Geolink Expansion.
Together, we will facilitate your contacts and the setting up of your company on these plots on the banks of the Seine!
Contact us now for more information​!