Sénart, an investor's ideal playing field

Less than 35 kilometres from Paris, Sénart's Operation of National Interest (OIN) is a huge opportunity for investors, who could have not only a site close to the capital, but also a well-thought out, dynamic ecosystem to boost their business' growth.
Made up of 10 communes (8 in the department Seine-et-Marne, and 2 in the department Essonne), Sénart's OIN is unquestionably an investment in the future for both national and international entrepreneurs. This is all the more true for entrepreneurs in the industrial, aeronautical, or environmental sectors. Driven by the Public Development Agency (EPA) Sénart, the area presents a top-tier property offer, including offices, business premises, and logistics warehouses, as well as a wide range of land opportunities to respond to all professional needs. Particular attention is focused on international investors that are likely to enrich the ecosystem and value cooperation between the local players.
A team dedicated to the success of every project manager
The 7,500 already established companies testify to the work carried out by EPA Sénart, which sees to supporting business executives at every stage of their project. "In tune with the entrepreneur, EPA Sénart's team used everything to put forward the ideal site. Located in the Parc du Levant Business Park, in Lieusaint, the site's location and accessibility mean that most of our employees will benefit from a much shorter commute and it will also improve our business' logistics component", confirms Pascal Vivet, the General Director of Plasson France. It is the same story for Christophe Chauvet, the Development Director of ELCIMAÏ Group, a holding company that specialises in high technological added-value production. Chauvet points to "the quality of EPA Sénart's partnership, which meant we were able to develop a pilot project in just 8 months, of which the aim is to demonstrate that the sustainable factory is destined to become the world's standard factory"; further proof of the area's commitment to the environment. Regarding this, in 2014 EPA Sénart launched the Sénart Eco-Pole, a site dedicated to environmentally responsible companies, involved in environmental transition, social and solidarity economy, and the food processing industry.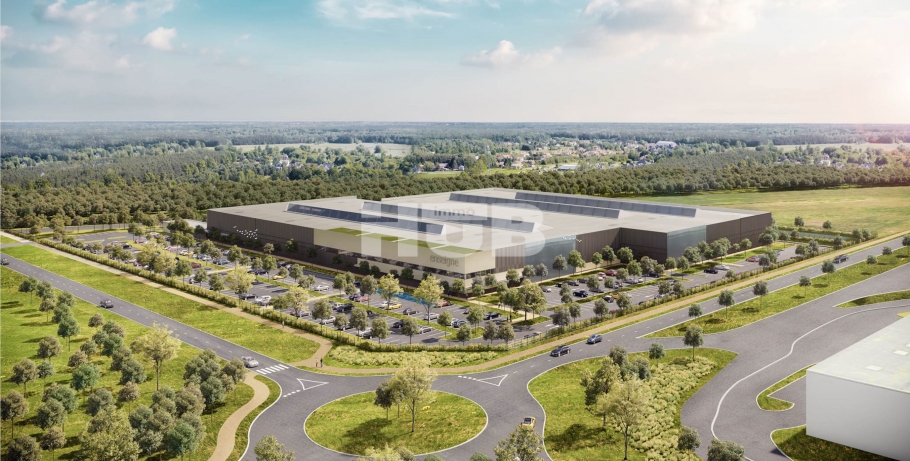 The partnership set up by EPA Sénart and ELCIMAÏ Group for the Usine du Futur 4.0 was rewarded, on 13 October 2020, by the FimbACTE festival- an annual event that promotes the achievements, know-how, and skills of professionnals.
A strong international environment
Major road connections, access to the RER (Regional Express Train) Line D- which connects the north of Paris to its south, passing through the heart of the capital-, proximity to several TGV (High-Speed Train) stations and to Roissy and Orly airports… Sénart's OIN also puts forward an attractive quality of life in a wide range of accommodation offers in the eco-quarters, with access to several shopping and leisure centres such as Westfield Carré Sénart… All this, at the heart of a preserved natural area! "An environment that encourages creativity and innovation", as states Mr Kentaro Ohyama, the founder of IRIS Ohyama, the global leader in plastics manufacturing, with the group's second industrial site in Europe established in Sénart.
Bespoke support
For investors to choose Sénart, it is to choose the guarantee of a young, qualified, and diverse workforce. As highlights Ralph Mansour, the founder of Le Closet, a company that upon subscription rents out ready-to-wear women's clothing, "setting up in Sénart really means that you benefit from a dynamic area and from the public agency's expertise, which supports your business in domains as varied as land choice, buildings dimensions, submission of documents… so many essential aspects to boost your business' expansion and/or development!"