Setting up premises in Argenteuil offers your company unrivalled growth opportunities

As the third largest city in the Paris region, Argenteuil offers unique conditions to entrepreneurs looking for the ideal ecosystem to start or accelerate their development. New real estate opportunities, services, innovation... Damien Walker, deputy in charge of Attractiveness, Commerce and Digital Innovation, reveals some of the assets and projects of Argenteuil.
Why - when you are an entrepreneur – should you choose Argenteuil to launch or develop your business?
There are a thousand reasons to choose Argenteuil. The first is its location. Less than ten minutes by train from the capital, Argenteuil - both the gateway to the Greater Paris metropolis and the Val d'Oise - is at the crossroads of the A15 and A86 motorways. The third largest city in the Ile-de-France region, Argenteuil is also - with 115,000 inhabitants - the 36th largest city in France, which puts it on a par with major cities such as Rouen, Metz and Orléans. Finally, Argenteuil is at the intersection of three major employment areas : the Paris region, Roissy-Charles-de-Gaulle airport and the very "techno-innovation" area of La Défense. A competitive advantage that few communities can claim !
Transport and the cost per square metre are also a determining factor for business leaders...
Public transport services are essential and, in this area, entrepreneurs and their employees are particularly well off. Did you know, for example, that during rush hour, 17 trains connect Paris to Argenteuil every hour? It's just like the metro, and conditions of unparalleled comfort! Setting up in Argenteuil also means benefiting from a particularly attractive price per m². Especially if you compare it to other towns in the inner suburbs of Paris that offer the same dynamic and range of services.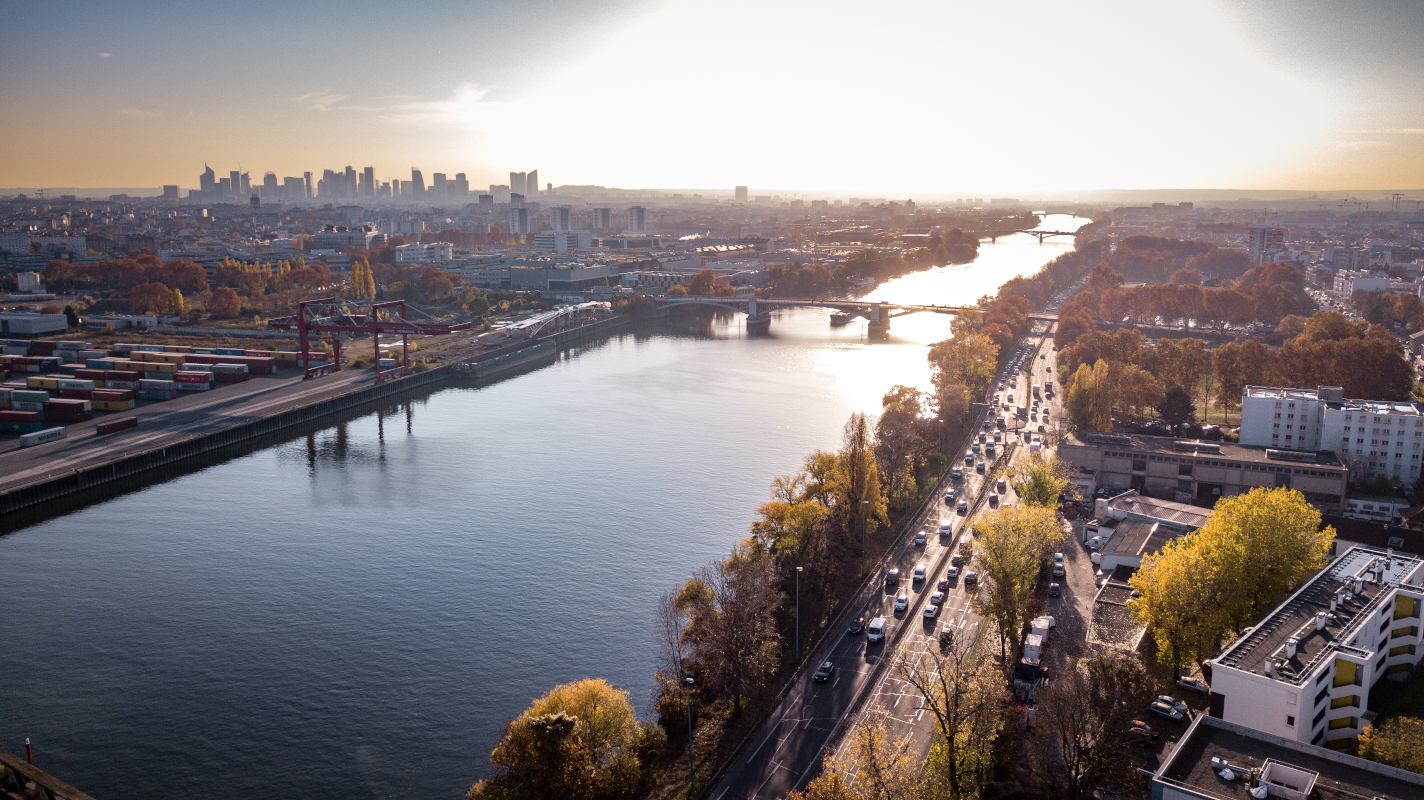 Argenteuil offers ideal conditions for entrepreneurs wishing to set up or expand in the Île-de-France ©Ville d'Argenteuil
Precisely what services do you offer today to people who work in Argenteuil?
To accompany the growth of Argenteuil, we are going to open 8 restaurants this year, which will provide between 700 and 1,000 quality places to eat. In Ile-de-France, we are the only ones to do this in less than a year. This is a fine illustration of the dynamic that drives us and which shows that Argenteuil is not only a land of today but also a territory of tomorrow. I would like to take advantage of this interview to highlight one of the establishments that we are going to open on the Buttes d'Orgemont; it will be able to accommodate about 470 guests and will offer, with its 360° rooftop, an absolutely unique view of the Greater Paris area. A spot in the making that will attract people well beyond the natural perimeter of Argenteuil. We are also working on a quality real estate offer, notably on Porte Saint-Germain and on the station business park, to meet the needs of the future workers that we will welcome to the territory.
With these new real estate programmes, it is a real strategy around mixed use that drives Argenteuil today?
Without putting business parks on the back burner, I do believe in the development of zones that combine housing, leisure, shops and the economy. Many other countries, Canada in particular, have understood this and are promoting districts where this mix is perfectly integrated. It is important to understand that today, industry is no longer about big black chimneys that leave soot in your garden if you live less than 300 metres away. In an area like Argenteuil - which saw the birth of the first seaplanes - we know even better than elsewhere that industry rhymes with creativity and modernity. It is not for nothing that the city was labelled, in 2018, as a territory of industry (territories with dedicated developement strategy and financial subsidies).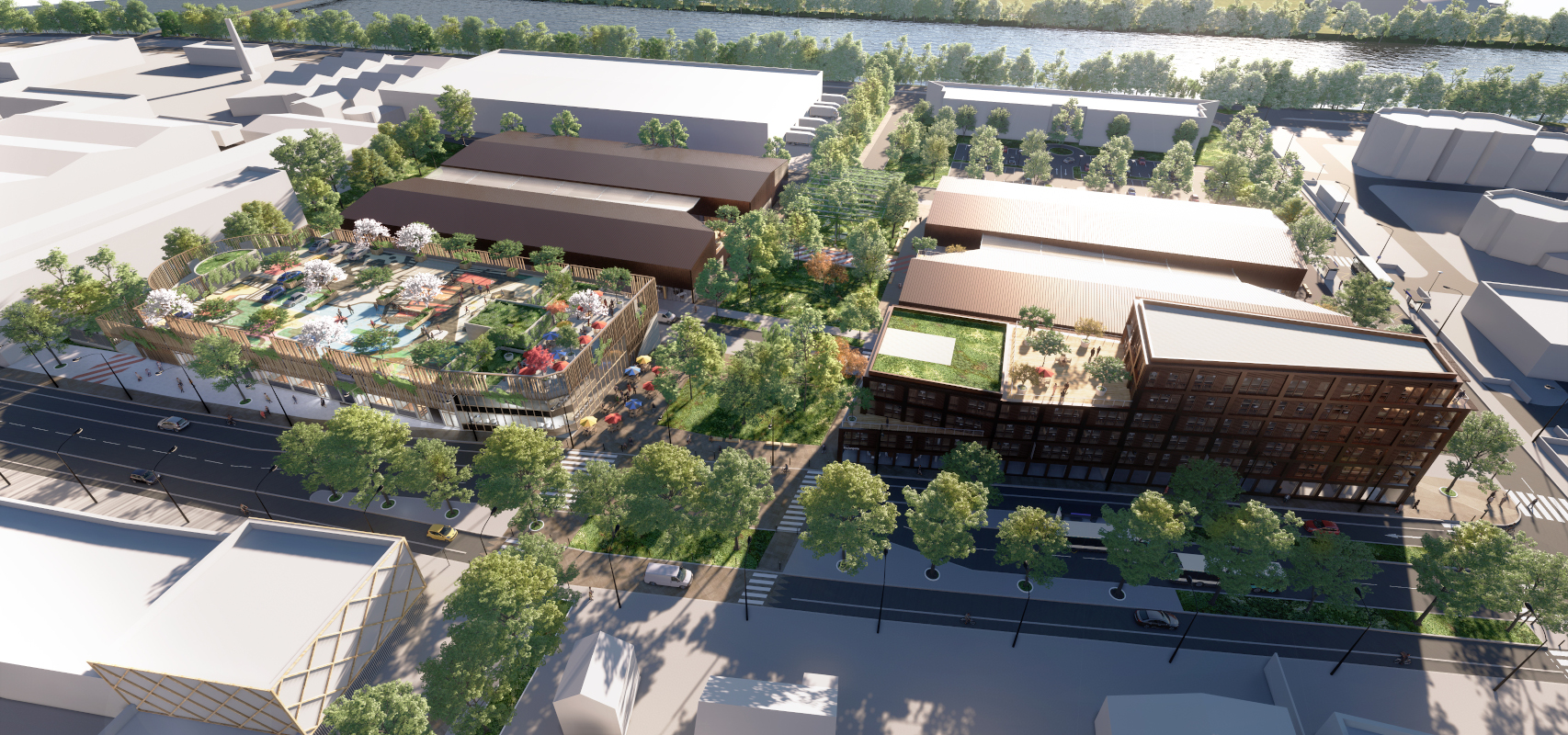 The Urban Valley programme is part of the territory's roadmap to offer areas that combine housing, leisure, entertainment and economy ©Atland
In concrete terms, what does this mean for an entrepreneur who wishes to join Argenteuil?
It means that in Argenteuil, they will find a unique environment that combines industrial heritage and innovation, an ideal place to blossom and develop their activity, but also to benefit from and participate in the development of a whole network of services dedicated to industry. An opportunity that is combined with unique real estate opportunities so close to Paris with, for example, the former Dassault site, a potential of 12 hectares available. And if we already have a leading ecosystem in the field of mechatronics, we would be delighted to welcome a complementary player from companies such as Green Recup, Cèdre, Espace et Chantier and strengthen the sector in the ecology/circular and industrial economy.
Are there other sectors that you would like to develop in Argenteuil?
One subject is particularly close to my heart, and that is hydrogen. The government has put in place a whole series of measures and, in my opinion, it is now that we must launch ourselves. We are lucky to have the port of Gennevilliers, which has been approved for storing hydrogen, right next to our territory. So why not imagine Argenteuil becoming one of the main production sites on a national scale or a renowned research and development centre. I'm not forgetting cosmetics either, where Argenteuil is clearly well positioned and which we have the ambition to further enrich via the programmes under development, some of which should soon be delivered.
Can you tell us more?
Many real estate programmes are underway in Argenteuil. Among the most emblematic, 'Argenteuil Littoral', between the train station and the Givaudan group, is particularly aimed at innovation and cosmetics players who would like to take advantage of the proximity of the world's leading perfume and aroma company. Indeed, it is not every day that a city is able to offer a high value-added economic site with a surface area of more than 23,000 m² at the gateway to the railway station; all at a particularly attractive price, especially given our proximity to Paris! The 'Les Berges de Seine - Portes Saint-Germain' programme brings together several major projects such as 'Unik - Urban Valley', which concentrates business premises intended for SMEs and large innovative industrial accounts likely to be part of the dynamic promoted by the city. But it is a real residential and economic district that we want to build around Urban Valley. To this end, we are going to build new residential buildings capable of meeting the expectations of the thousands of employees who will be joining the area in the coming years. If I had to summarise very simply, I would say that the responsibility of the city of Argenteuil is to offer an adequate range of services including housing, leisure, culture, restaurants, shops and, of course, jobs.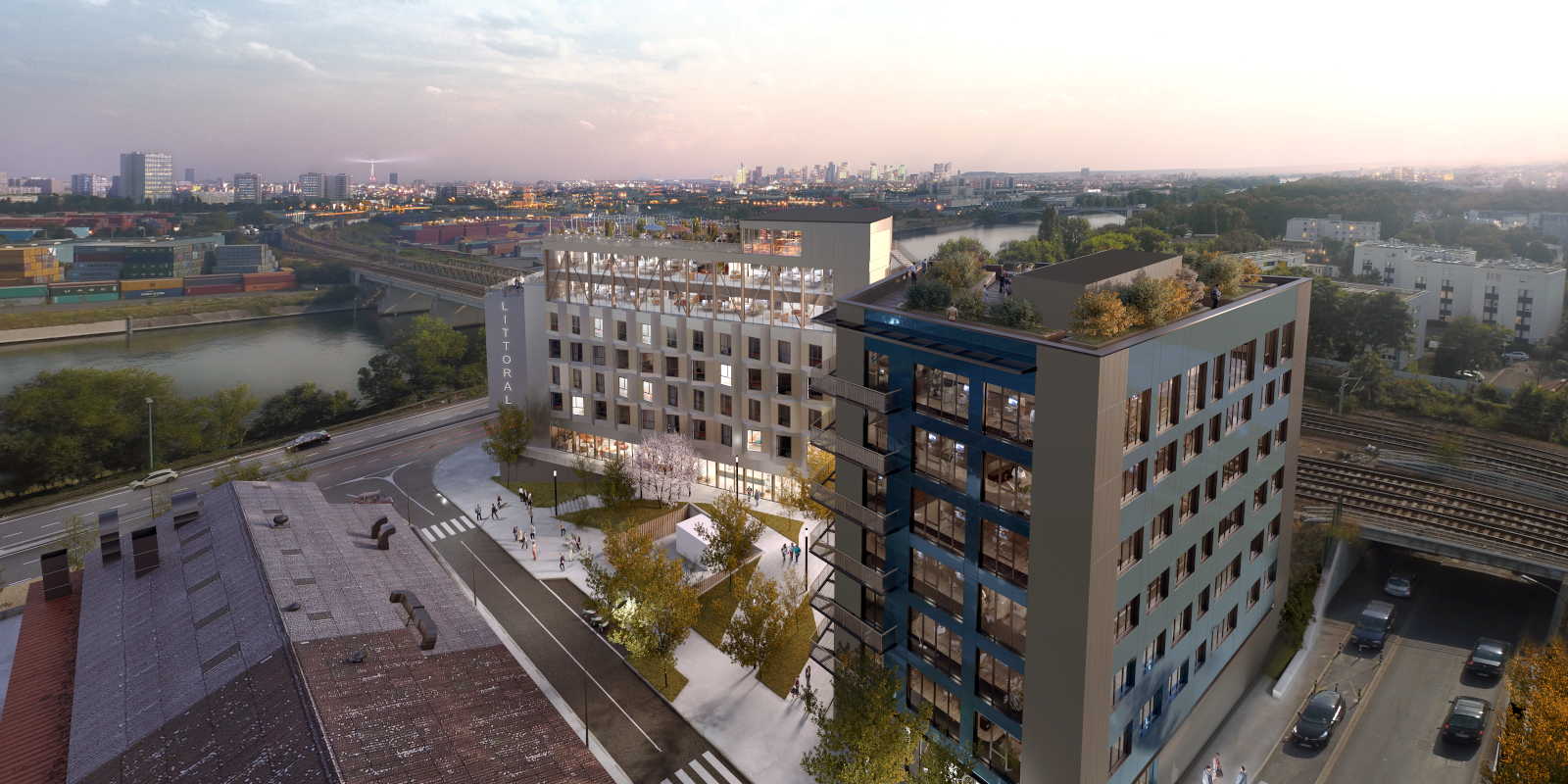 Argenteuil Littoral, a site dedicated to innovation and cosmetics ©Bricqueville
Revitalising the commercial fabric is also a priority for Argenteuil...
It is essential to be attractive and to ensure that people choose to settle in Argenteuil not only because there is work but also because the living conditions are particularly good. By creating qualified employment in Argenteuil, we initiate a virtuous circle with more purchasing power available and therefore the possibility of attracting quality businesses to the territory. Of course, this does not go without the implementation of a real strategy: pedestrianisation of the town centre, development of a dedicated application... A dynamic that will allow us to reinforce our attractiveness and complete an already remarkable ecosystem, whether we look at the associative fabric or the sports, cultural and leisure infrastructures that the territory already has, while waiting for the re-conquest of the banks of the Seine via an auditorium, barges, a swimming pool...
Will this make Argenteuil a real land of the future?
I don't like the term because it would mean that Argenteuil is only in the future, but the city already offers fantastic opportunities to entrepreneurs and project leaders. Nevertheless, all the actions initiated today - and we've only touched on a small part of them - are part of a long-term project which should last about ten years. It is now that we must seize the opportunity to establish ourselves in Argenteuil. Our roadmap is already mapped out and we look forward to welcoming the professionals who will contribute to the success of this venture!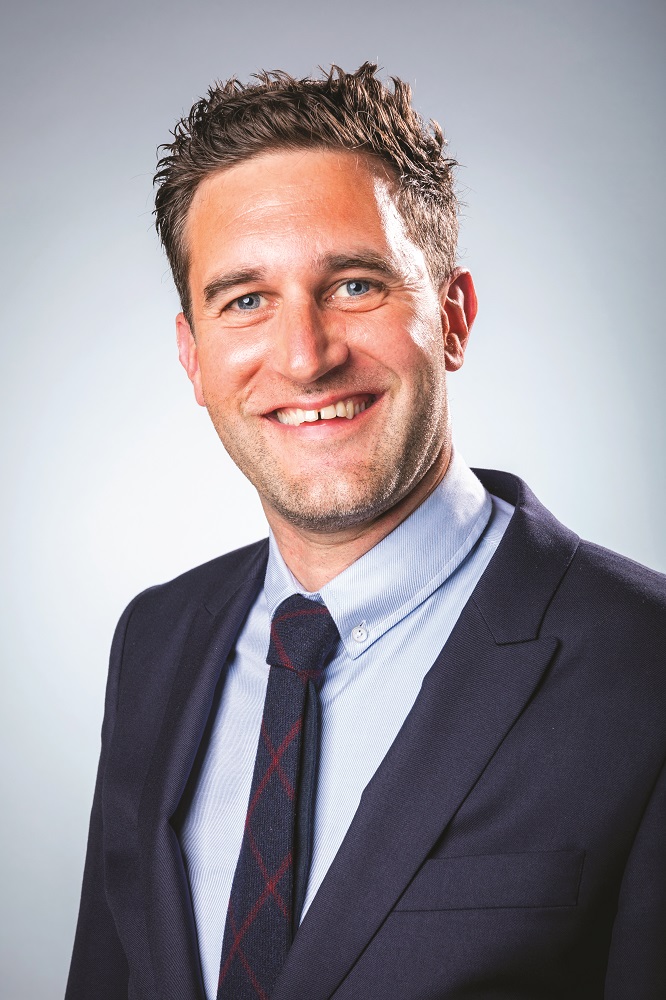 Damien Walker, Deputy in charge of Attractiveness, Trade and Digital Innovation.