"The Canary Islands, a perfect working environment"

AA Plus Digital solutions S.L. aims to use the properties of algae to transform greenhouse gases into healthy and sustainable products. Alexy Strelnikov, the founder, explains to us why he chose the Canary Islands as the place to make his project a reality and talks about the welcoming nature of the territory and the advantages of an incomparable living and working environment.
Can you introduce your company?
AA+ transforms greenhouse gases into sustainable healthy products. Our project is the answer to some of the critical issues and world's biggest problems we are facing today. The Lancet Commission Report (2019) says that climate change can be considered a pandemic because of its sweeping effects on the health of humans and the natural systems we depend on. Malnutrition together with climate change - represent The Global Syndemic that affects most people in every country and region worldwide. A Syndemic means the synergy of epidemics that co-occur in time and place and interact with each other to produce complex sequelae. This is what we really worry about and the AA+ Project is our answer to these pressing issues, our contribution to building a better future. Why algae? Microalgae is a novel food rich with nutrients that contain over 70% of proteins.There's no great mystery, it is a common knowledge that algae converts CO2 into sustainable biomass and produces oxygen. It does it more effectively then plants, it doesn't need farmlands.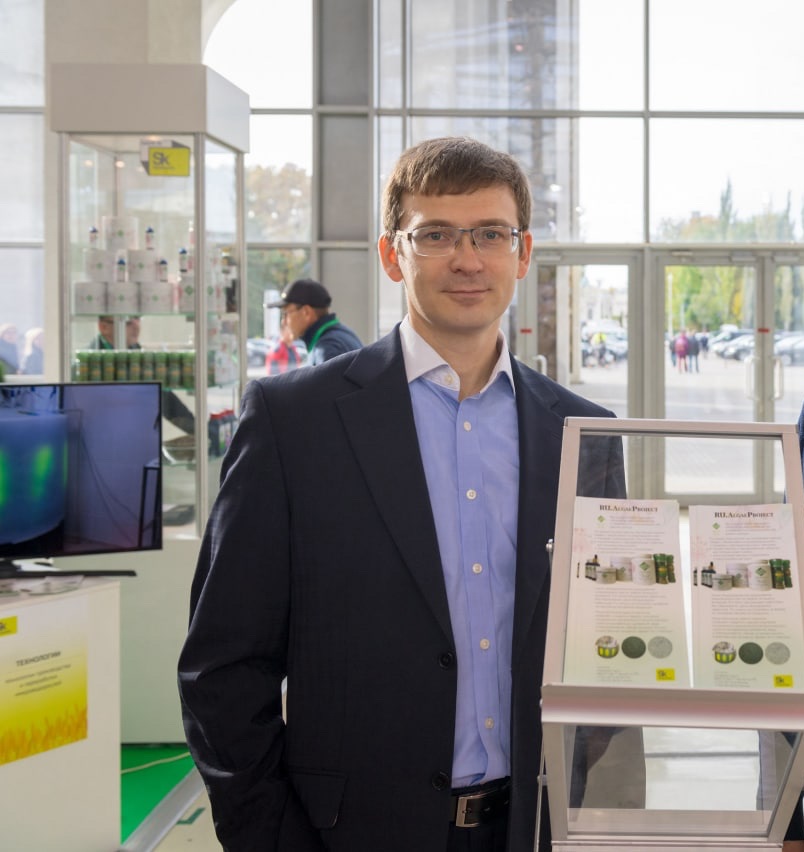 Alexy Strelnikov, founder of AA Plus Digital solutions S.L.
Your project to convert CO2 into O2 via algae is revolutionary. Why did you choose the Canary Islands to launch it?
Well, it's a long story. I launched my first microalgae startup in 2013. It was cosmetics with spirulina for spa. In 2018 I met Eduardo Sanchez from ICEX, during that time we noticed that Spanish solar conditions are very good for algae cultivating, and he gave me his contact details. Our communication led me to Proexca, Gran Canaria where I met Javier Perez Solans. Initially I thought about spa but Javier made me a roadshow that introduced me to BEA, ITC, ZEC. He showed me opportunities for startups. That all made me look from another angle. The growing concern about the above-mentioned global issues led us to the concept to transform greenhouse gases into sustainable products of the future. By then we had built the international team with cross-industry expertise in biophysics, microalgae, engineering, digital technologies and AI. We knew how to use industrial flue gases to feed algae. We knew how to control algae growth. We got a proprietary method for algae growth online monitoring. And I thought we have to use the synergy of all this knowledge and experience.
How has the territory welcomed you? Can you tell us more about your relationship and the possible support offered?
There was so much help which I didn't expect. Special thanks to Proexca and Javier Perez Solans personally, SPEGC and Juan Ramon Rodriguez personally, Israel Rodríguez from Lexelia law-firm and all his team. There are always many nuances, details you don't know when you do something in a new region. Those guys did their best leading us though those obstacles.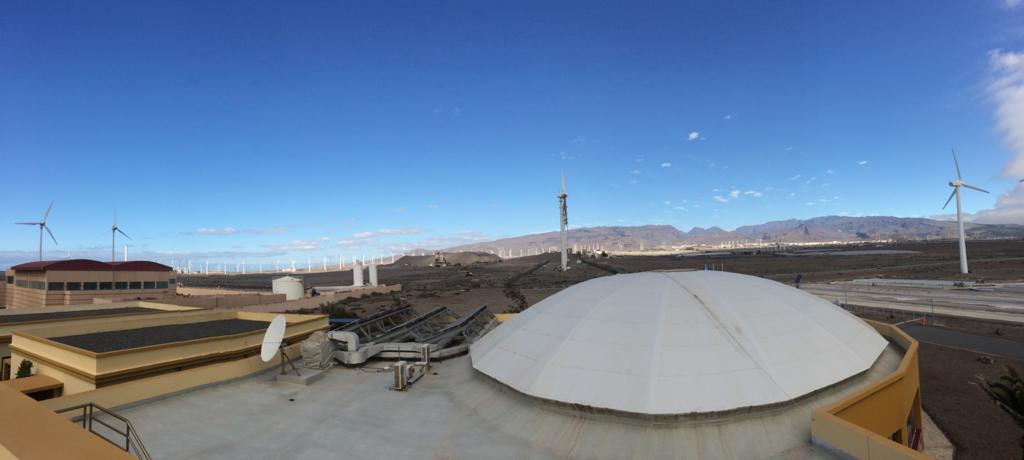 AA Plus Digital solutions S.L. aims to use the properties of algae to transform greenhouse gases into healthy and sustainable products.
Would you say that the Canary Islands is an ideal testing ground for making your project a reality?
Yes, for sure. Gran Canaria with its bio-cluster (ITC, BEA), Bioasis along with the warm support from local authorities, SPEGC, Proexca and with ideal solar and climate conditions for algae cultivating, create a fantastic project environment.
Can you give us the different stages of your project? I believe that a pilot site should be built next year?
We are very close to starting the pilot. We just have to complete some formalities. We have developed a Lab-scale prototype that demonstrates cultivation smart control. It shows the 38% increase in productivity while reducing energy consumption. The next steps are to build an industrial prototype and a demo-plant to test the end-to-end technology chain from flue-gases to the food-grade biomass.
Could you tell us more about your ambitions in 5 years and, in particular, your international prospects? Which sectors are likely to be directly concerned by your innovation?
Our ambitious goal is one million tons CO2 utilization while helping industrial companies to reduce their carbon footprint. Such a worldwide algae farms' network. We think it is achievable in the next few years. By the way, we're looking for a technologist in the field of biomass processing to join our team!