[WEBINAR] "Being located in the Genopole improves the way our clients look at us".

Based in Genopole since 2016, the Yposkesi group is currently embarking on a new phase in its development. Its CEO, Alain Lamproye, explains why he chose Genopole to carry out this new phase ahead of his participation in the webinar on the 22nd of November, aimed at project leaders looking for the ideal site to boost their development.
Could you briefly go back over the genesis of Yposkesi?
The story of Yposkesi officially began in 2016, at the initiative of the AFM Telethon (an important French NGO raising funds for research against myopathies) and with the participation of BPI France, a public investment bank. However, we did not start from scratch as we had since the beginning a building - built by Genethon, the AFM laboratory - and, above all, significant resources with no less than 120 employees and remarkable knowledge in bioprocesses for the production of experimental drugs for gene therapy. It is interesting to note that the building we still occupy today has made it possible to produce all the clinical batches that Genethon has needed to supply its own clinical trials. In concrete terms, Yposkesi's aim when it was created was to set up an industrial structure to support biotech / pharmaceutical clients and help them develop processes for gene therapy drugs and ensure their production under Good Manufacturing Practice (GMP) conditions. The aim was almost premonitory as there was the underlying idea of health independence in biomanufacturing, a cutting-edge field, to free France from international production and production units. Unfortunately, the recent Covid-19 crisis has shown how right we were and revealed how far behind France is in pharmaceutical and, more specifically, biopharmaceutical production.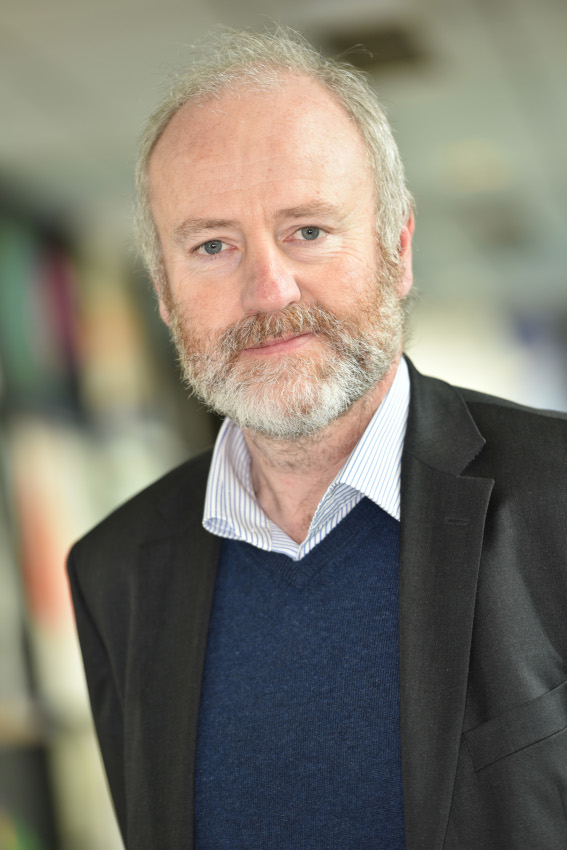 Alain Lamproye, CEO Yposkesi
And today, who is Yposkesi today and what do you do ?
From a bioproduction site, Yposkesi has evolved into a service company. We now support our clients very early on. For example, our clients come with a therapeutic gene and ask us to design a bioprocess to create a viral vector - non-pathogenic, of course - that will serve as a transporter and allow the gene to be introduced into a given tissue. In this context, we produce clinical batches that they can use in their trials. All these batches are produced in the building we occupy at Genopole, and tomorrow, in the future production unit that we are going to build next to our current site. This will enable us to continue and expand our work, but also to produce approved drugs that can quickly be put on the market. Although we are already among the top 5 in Europe, this extension will enable us to become the European leader. The new building represents a 60 millions euros investment.
Your new shareholder is the South Korean SK, can you tell us more?
In March 2021, SK Pharmteco, the American subsidiary of the South Korean group SK, became the majority shareholder of Yposkesi. The arrival of this renowned industrialist in the company's capital has enabled the implementation of many synergies between the subsidiaries, particularly in industrial and commercial matters. Yposkesi is now integrated in the SK Pharmteco commercial network, which gives us access to a much larger geographical coverage than before.
Why did you choose to pursue your development in Genopole?
Continuing our development in Genopole was a natural choice. When we receive clients, the fact that we're hosting them in France's leading biocluster is a real asset and a real argument that helps to establish our credibility. If I add Genopole's willingness to listen to us and do everything possible to meet our needs when creating this new building and, in particular, our desire to be able to connect it to the existing building to meet administrative and regulatory requirements more easily, I can only congratulate us on having chosen to continue the Yposkesi adventure within Genopole.
When will this new production unit start operating?
At the end of February, the building site will be completed, which means that it will be functionnal and we will be able to proceed with the qualification phases. This stage should continue until the end of 2023 when we will receive the approval of the French National Agency for the Safety of Medicines and Health Products (ANSM). We shall start production under GMP conditions at the beginning of 2024. Two production suites will be housed in this new 5,000 m² building, half of which will be clean rooms. Each will be equipped with a 1000-litre bioreactor and will be able to produce an average of 40 batches per year.
On Tuesday 22 November, you will be one of the speakers at the webinar organised by Genopole for young innovative biotech companies. What message would you like to give them to encourage them to join you?
Genopole has always been at our side from the start, and contacts have even intensified since the arrival of the new management team. Genopole has a talent for catalysing and optimising contacts with companies, of course, but also with public authorities and universities. We benefit directly from this in our day-to-day work and it's invaluable. The interest is also reciprocal, as I'm sure Genopole is delighted to have contributed to the development of Yposkesi, which is, I believe, at least in terms of size, the largest company hosted by the biocluster. The link with Paris Saclay, one of the world's most renowned universities, also contributes to the vitality and attractiveness of Genopole. A new lease of life that the Minister for Higher Education and Research, Sylvie Retailleau, did not fail to mention during her recent visit on 8 November.
Would you like to know more about the real estate oppotunities offered by Genopole?
Register now for the November 22 webinar!