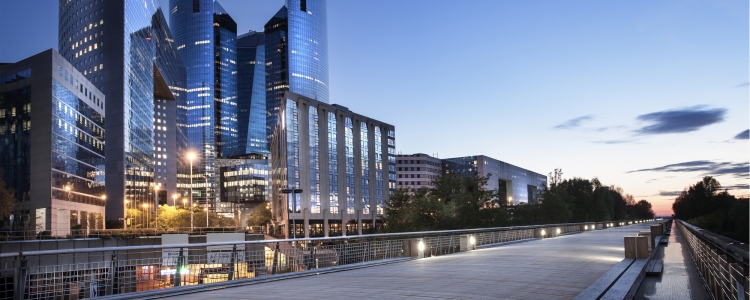 Set up your business in Belgium
Situated at the heart of Europe, Belgium provides the ideal multilingual base from which to develop your company internationally. So why should you set up in Belgium?
A strong economy
Belgium's position at the heart of Europe and its expertise in many key sectors makes it one of the top exporting countries in Europe. Transport equipment, mechanical, electric and electronic machines and equipment, chemical pharmaceutical products and food and drink are some of Belgium's main exports.
Belgium also benefits from a favourable economic environment for business development, as there are few limitations on trade, and new businesses can be created relatively quickly. Furthermore, several tax benefits are available to you if you set up your company in Belgium, most notably for valuable, creative projects such as audio-visual production for films or research and development. There are dedicated systems in place in Belgium to help you optimise your taxation and access the financial support available to you.
The Belgian economic climate is also advantageous for entrepreneurs: a record 100,000 new SMEs were created in Belgium last year. The number of Belgian entrepreneurs has increased by about 20% in the last three years. The founders of these companies have increasingly varied backgrounds and young companies are deciding to go international quicker than ever, all whilst relying more and more on new technologies. This economic climate favours the creation and establishment of non-Belgian companies, so your business is guaranteed to find its place.
A central location in Europe
Thanks to its central position in Europe, Belgium makes for the ideal base in the European consumer market, with more than 500 million consumers in a radius of 800km. Belgium shares its borders with 4 countries: France, Germany, the Netherlands and Luxembourg. Its airports, international train stations, motorways, and sea and river ports make it easy to access not only from Europe, but also from the rest of the world.
Belgium boasts a rich cultural diversity, linked to its three multilingual regions: Brussels-Capital, Wallonia and Flanders. It has three official languages: French, Dutch and German. With this in mind, setting up your company in Belgium gives you the option of recruiting multilingual staff. Thanks to its strong cultural diversity, Belgium acts as the ideal test market for launching new products in Europe.
Belgium is situated near some of the leading consumer marketplaces and production centres in western Europe, including France, the UK, Germany and the Netherlands. Establishing your company in Belgium would guarantee you access to these key players and their consumer markets in any sector.
Key sectors in Belgium
Belgium has several centres of expertise, thus acting as the ideal destination for investors in certain key sectors. Sectors that are particularly thriving include: pharmaceuticals, aerospace, agro-food, digital technology, biotechnology, automobile, head offices, environmental, transport and logistics. Companies from these sectors will find systems of support and both private and public partners in Belgium.
Belgium is at the forefront of many economic sectors, thanks to factors such as a qualified workforce, investment into research and development and public initiatives to facilitate companies' growth. A high-quality work force is key to your success in Belgium. The country has a high productivity rate and a highly qualified workforce, thanks to its many renowned universities and its world-class research and development centres.
All these factors have allowed Belgium to become a real hub of innovation. If your company develops new technologies, you are sure to find a framework that is conducive to your growth in Belgium.
Belgium, the centre of international decision-making
With the European Parliament in Brussels, Belgium is the centre of European democracy and benefits from an open and multicultural environment. Furthermore, Belgium plays host to numerous European and international institutions, various press groups and 2,000 multinational companies. Setting up your business in Belgium will allow you to connect to all its major players, and to assimilate into this uniquely international environment.