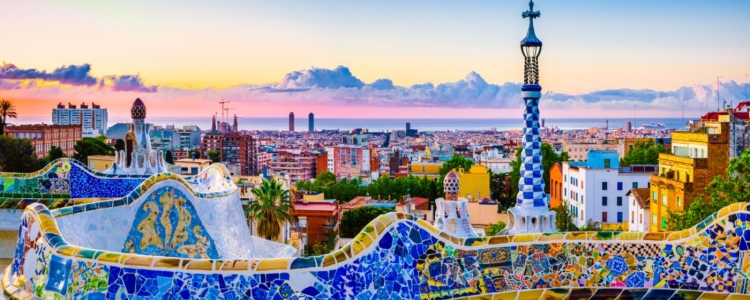 Set up your business in Spain
There are many reasons why you may want to expand your company's operations, depending on your individual strategy: to strengthen your presence in a region, get closer to your customers, shorten delivery times, guarantee supply or delivery, reduce your carbon footprint, minimise the impact of transportation costs, optimise the coverage of your services, access new talent, benefit from more advantageous operating costs, etc.
Why should you set up your company in Spain?
Spain attracts a great deal of international investment and job-creating projects thanks to several factors:
Spain is the 13th largest economy in the world and the 4th in the EU in terms of GDP.
It is an open economy: the 17th biggest exporter and the 15th most important importer, with France and Germany as its main trading partners.
In terms of investment, Spain is the 11th largest recipient of foreign investment in the world and the 6th largest in the European Union. Since the late 90s, the number of foreign capital companies has multiplied thanks to the establishment of 14,600 multinationals that provide direct employment to more than 1.39 million workers.
Last year, direct investment in Spain mainly came from the service sector (60.9%) and the industry sector (28.2%).
The biggest investors in Spain in 2019 were, in the following order, the United Kingdom, France, the United States, Italy and Germany. 64% of direct investment in Spain comes from Europe.
The geographical distribution of investments in Spain is marked by what is known as the headquarters effect, with Madrid leading the way in terms of investment flows, followed by Catalonia, Castile and León and Andalusia.
Spain's main strengths
Spain's economy has several key advantages which allow it to attract international investment projects in a globalised context:
The Spanish market, with 46 million people, is a gateway to the European market, with more than 500 million consumers, as well as to other markets with great potential. These include North Africa, thanks to its geographical proximity with the Iberian Peninsula, and Latin America, because of its economic and cultural links with Spain.
An active and young population with a high level of scientific and technical training.
Salaries are very competitive compared to those of other mature European economies.
An extensive network of communications infrastructures:

Air: with 47 airports, Spain absorbs 35% of air traffic between Europe and Latin America.
Maritime: 46 ports.
Motorways and highways for road transport.
Telecoms: with close to a 100% broadband penetration both for businesses and private consumers, as well as world-leading e-government services.
Science and technology parks, technology centres and universities.

A country that is open to the whole world and with an excellent quality of life for expatriates: more than 3000 hours of sunshine every year, more than 8000 kilometres of coastline, cultural diversity, a modern health and education system, the presence of international schools, recognised as the second safest country in the EU, etc.
Why should you invest in Spain?
For its domestic market and as it is an important hub from which to do business with other markets (Spain is both a gateway to the EU for Latin American companies and a gateway to Latin America for European companies).
Its competitive environment makes the country a strategic destination for activities linked to ICT, biotechnology, agri-food, the automotive industry, aerospace, mobility, the environment and renewable energies.
In order to promote investment, job creation and economic growth, there is an extensive system of financial support and incentives for investment and R&D, in addition to the European aid schemes from which Spain benefits as a Member State.
Staff training and hiring incentives, state incentives for specific industrial sectors (such as R&D, audio-visual, tourism, mining or pharmaceutical), incentives for productive investment in certain Spanish regions, incentives for innovative SMEs, funding from the Spanish Instituto de Crédito Oficial ("Official Credit Institute"), EU funding, etc.
Regarding the incentives for productive investment in certain Spanish regions, the Canary Islands currently receive the highest aid flow per eligible project (up to 35% of the eligible investment baseline). The maximum aid flow reaches 25% and goes to Castile-La Mancha, Extremadura, Andalusia, Murcia and the autonomous city of Melilla. 15% goes to Soria, Teruel and to the autonomous city of Ceuta, and 10% goes to Galicia.