1,200m² commercial premises available to rent in the Les Estaches industrial zone - Les Attaques (62)
1,200m² commercial premises available to rent in the Les Estaches industrial zone - Les Attaques (62)
Marck ( - Hauts-de-France - France)
Commercial Properties

Reference: AFR16705
FOR RENT
This 1,200m² warehouse and office space, available to rent, is located in Les Attaques, near Calais, in the Hauts-de-France region. The property is very well located in the Les Estaches industrial zone, which is home to artisanal, industrial and tertiary activities. Ideal for growing your business.
Description of the property
1,200m² commercial premises available to rent near Calais
This 1,200m² commercial premises is in excellent condition and comes with:
2 automatic sectional doors at the front
1 non-automatic sectional door on one side
1 unloading dock
An office complex of more than 150m²
Fibre optic internet
Heating
Toilet facilities with showers
A meeting room
A kitchen
Parking space for up to 15 cars, with access for lorries
It is possible to install an overhead crane.
The 30 x 40m building has a generous ceiling height of 9m.
Strategically located
The premises are very well located: only a few minutes from Calais and close to the A26. This property is located in the Les Estaches business park, in Les Attaques, which hosts artisanal, industrial and tertiary businesses.
You can reach Calais, the train station, the airport, and other amenities in 13 minutes. Boulogne-sur-Mer can be reached in 33 minutes, Dunkerque in 37 minutes, Saint-Omer in 38 minutes, Lille in 1 hour 16 minutes and Paris in 3 hours 20 minutes.
Close proximity to the UK is also a plus of this property.
Interested in this warehouse and office space?
It is available for rent.

Do you have any questions about this listing?
Contact us by phone or directly through the form on the right.
Technical features
Controlled temperature

Not defined

Loading dock

Yes

Sectional doors

Yes

Parking area

Yes

Broadband Internet

Optical fibre
Financial conditions
Access to the area
Motorways

< 20 min.

Regional trains, tramway and metro

< 20 min.

High-speed trains

< 20 min.

Airport

< 20 min.

International airport

< 20 min.
Project manager
Project manager for the territories

+33 (0)4 65 84 01 52
Key information
Type of property

commercial properties

Last update

04/09/2023

General condition of the property

very good state

Minimum area

1200.00 m2

Maximum area

1200.00 m2

Effective height

9.00 m
Similar properties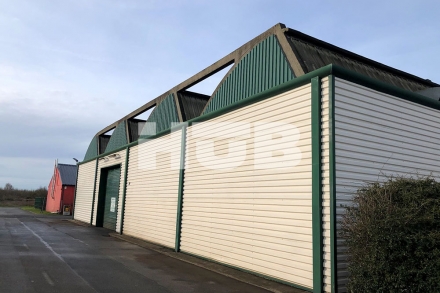 See the ad
Type of property

commercial properties
Calais (Pas-de-Calais), France
Business sector

Crafts, Food industry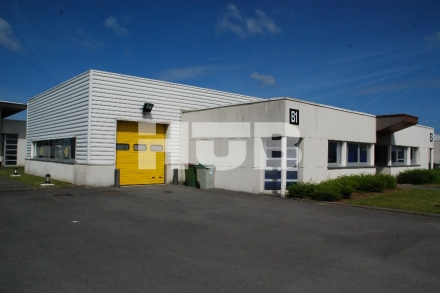 See the ad
Type of property

commercial properties
Calais (Pas-de-Calais), France
Business sector

-
Project manager
Project manager for the territories

+33 (0)4 65 84 01 52