Set up in
Greater Calais
Setting-up locations and regions : Greater Calais
Why should you set up your company in Greater Calais?
Situated in the Hauts-de-France, France's northernmost region, Calais is strategically located in the north-west of Europe, respectively 30 and 50 km from the UK and Belgium. It has also several excellent transport and communication infrastructures. With over 100,000 inhabitants, Greater Calais has more than enough available labour for your company's expansion project.
Key data:
Population of 104,926
Available labour
1st private railway operator between the UK and France
1st European port with a railway terminal
52% of the commercial trade between the UK and Europe
26% of this trade goes through the English Channel tunnel
30% of the population is under 30
Studies offers like NVQ or HND (advanced technician's certificate)
The University of the Littoral Opal Coast (UCLO) Calais campus mainly offers scientific and technological degrees
Since 2011, the UCLO shares the university campus with the l'École d'Ingénieurs de la Côte d'Opale (Engineering School of the Opal Coast). The school is authorised by the Commission des titres d'Ingénieur (the committee to accreditate engineering higher education) and trains engineers in several fields: ICT, industrial engineering and energy and environmental engineering.
Perfect accessibility
With 78 million consumers within a radius of 300 km, Grand Calais is the gateway to Europe and the whole world.
It is the main entry point to the UK. The Channel Tunnel joins France with Great Britain, one of the most frequented tracks which is used to up to 60% of its capacity. The port is also connected to the road and railway network and is the second European port. Plans to double its capacity are underway.
It is also connected to Spain thanks to the very first long-distance railway in Europe.
Greater Calais is also strategically located in the centre of Europe, close to the UK, Belgium, the Netherlands and Luxembourg.
From Calais, you can reach the following cities by rail in:
Lille: 30 min
Brussels: 1h
London: 1h
Paris: 1h45
By road:
A26/E15 to Reims, Paris and the east of France
A16/E40 to Lille, Belgium and Le Havre-Paris
Calais-Dunkerque Airport is a new way to reach Calais from abroad, for business or for tourism.
Commercial trade leader between the European mainland and the British Isles
An effective and flexible transport combination (port and Channel Tunnel)
Grand Calais has the fastest nautical and railway connections with the British Isles, which allow for non-stop traffic. Effective control devices have been provided in order to ensure agility for every commercial trader. There is an average of 10,000 vehicles per day on Greater Calais' roads, and this figure can even reach 12,000.
A market area which includes the whole of Europe:
Germany: 22%
Benelux: 25%
France: 20%
Southern Europe: 16%
Eastern Europe: 13%
And all the regions in the British Isles.
Type of products:
34% diverse (wood/paper, metallurgical products, boxes, textile industry, etc.)
34.3% food products
11.7% different types of machines, consumer goods and equipment
10% plastic materials
9.5% automotive
Greater Calais is exceptional in that it is home to the very first European port with a railway terminal and the Channel Tunnel, the worldwide leading railway. 26% of commercial trade between the UK and Europe goes through the Channel Tunnel. The region is also planning new projects to provide services in Germany and Eastern Europe as well.
Where set up your company in Calais?
Calais: a diversified and qualified business park
Calais has lots of property offers where you can set up your business.
The offer of available premises to rent or buy is varied, allowing companies to find the property solution that suits them.
Office to rent in Calais
Premises in Calais
Land in Calais
Solutions are available for every type of company and project in Calais.
Territory's grants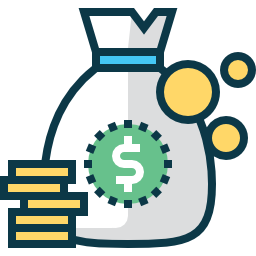 Latest parks
Greater Calais
All parks
See the Park
Calais (Pas-de-Calais), France
Sector

Industry, Logistics, Environmental industry
0 Online offers
0

available properties in the park