1,810 m² warehouse for rent in the Calais port area (62)
1,810 m² warehouse for rent in the Calais port area (62)
Calais (Pas-de-Calais - Hauts-de-France - France)
Warehouse

Reference: AFR15471
FOR RENT
On a 7,000 m² complex dedicated to activities linked to the port of Calais, 1,810 m² of warehouse space is available for rent. The building also includes a 1,781 m² storage area and 29 m² of offices. Available now for rent, the warehouse is well located, close to the A16 and A26 motorways.
Description of the property
Are you looking for a warehouse in Calais? A 1,810 m² warehouse in the port area of Calais is available for rent.
For any further information, we are at your disposal.
Characteristics of the warehouse
The total surface area of 1,810 m² is made up of 1,781 m² of storage and 29 m² of offices. The clear height is a minimum of 6 m and a maximum of 8.50 m.
The warehouse consists of a frame and a metal framework on breezeblocks. It also has a loading bay with a sectional door. It benefits from natural light. There is also a car park at the front of the building.
Technical characteristics :
Water / Electricity / Gas
Storage space (reserve, garage, ...)
Fibre optics
Internet access
Telephone
Sectional door(s)
Dock
Three-phase current
A warehouse ideally located in Calais
Easily accessible, the warehouse benefits from an ideal location in the Pas-de-Calais department.
It is close to the A16 and A26 motorways. There is a bus service, the city centre railway station, a seaport and a motorway rail terminal.
Less than 10 km away:
Port of Calais.
Calais train station
Less than 20 km away:
Local services :
Post office
BtoB businesses
Car park
Restaurant
What is the price of this warehouse?
Are you interested in this warehouse and would like to know more? Our teams are at your disposal for any additional information.
Technical features
Multimodality

Road Port

Controlled temperature

Not defined

Loading dock

Yes

Sectional doors

Yes

Parking area

Yes

Broadband Internet

Optical fibre
Financial conditions
Access to the area
Motorways

< 20 min.

Regional trains, tramway and metro

< 20 min.

High-speed trains

< 20 min.

Airport

Between 20 min and 1h

International airport

> 1h
Project manager
Project manager for the territories

+33 (0)4 65 84 01 52
Key information
Type of property

warehouse

Last update

16/12/2022

Land Acreage

1810.00 m2

Minimum area

29.00 m2

Maximum area

1810.00 m2

Effective height

8.50 m

availability date

10/05/2022
Similar properties
See the ad
Type of property

warehouse
Calais (Pas-de-Calais), France
Business sector

-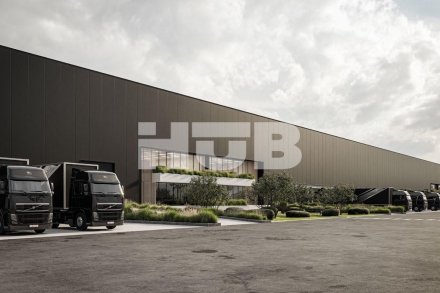 See the ad
Type of property

warehouse
Calais (Pas-de-Calais), France
Business sector

Industry, Logistics, Environmental industry
Project manager
Project manager for the territories

+33 (0)4 65 84 01 52