283 m² plot of land for sale in an airfield - Charleville-Mézières
283 m² plot of land for sale in an airfield - Charleville-Mézières
Charleville-Mézières (Ardennes - Grand Est - France)
Plot

Reference: AFR16935
FOR SALE
At the gates of Charleville-Mézières, in the Ardennes department in the Grand Est region, discover a 283 m² plot of land for sale, within the Étienne Riché airfield.
Description of the property
This airfield is an important economic and tourist asset for the Ardennes, which the region wishes to develop and maintain. Every year, 7,000 flights leave from the airfield.
A 283 m² plot of land for sale in the Etienne Riché airfield
This airfield to be taken over includes :
3 aircraft parking areas
A refuelling area (service station and paraffin to come)
3 hangars occupied by associations (Aeroclub, ULM club and Ardennais skydiving)
An aerial modelling track
A company (FLY AERO) which markets gyrocopters
1,500 runways to European standards
The land for sale, which can be built on according to your needs, is located at the end of the take-off runways.
A strategic location for this 283 m² plot
Charleville-Mézières is located in the Grand Est region and benefits from a privileged location in the heart of Europe. The land is located 5 minutes from the A34 and A304 motorways. You can reach Paris in 2 hours via the A34 and A4 motorways. Brussels can be reached in 2 hours via the A304 motorway and the E420 European route. Brussels South Airport is 1 hour away and Charleville TGV station is 15 minutes away. Reims TGV station is 1 hour away.
The land is located in a BER zone and in a regional aid zone.
Are you interested in this land in an airfield?
The purchase price is to be negotiated with the local authorities.
There are no brokerage fees.
Do you have any questions about this opportunity? Contact us by phone or directly via the form on the right.
Technical features
Controlled temperature

Not defined
Financial conditions
Access to the area
Motorways

< 20 min.

Regional trains, tramway and metro

< 20 min.

High-speed trains

< 20 min.

Airport

> 1h

International airport

> 1h
Key information
Type of property

plot

Last update

06/01/2023

Minimum area

283.00 m2

Maximum area

283.00 m2

Constructible

Yes
Similar properties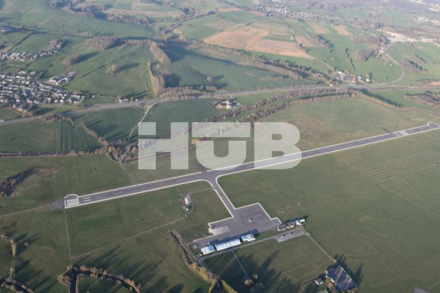 See the ad
Type of property

plot
Charleville-Mézières (Ardennes), France
Business sector

-