For Lease – Divisible 1,554 m² Office Space in Calais, Pas-de-Calais (62)
For Lease – Divisible 1,554 m² Office Space in Calais, Pas-de-Calais (62)
Calais (Pas-de-Calais - Hauts-de-France - France)
Office

Reference: AFR16704
FOR RENT
Rent excluding charges: 110.00 € / m2 / year

Description of the property
Explore these luminous 1,554 m² office spaces, strategically positioned near Calais city center, just a short stroll from the train station. This expansive space is available for lease and can be flexibly divided into three separate 518 m² floors to suit your specific needs.
Nestled within a recently constructed building, this property is situated in a welcoming and thriving neighborhood of the city. The district has recently undergone rejuvenation efforts, including the development of a 10,000 m² tertiary hub and the establishment of an eco-district featuring over 300 residential units.
The available offices are conveniently located on the 2nd and 3rd floors of the building. Moreover, this space is fully equipped to cater to your professional requirements, offering features such as a technical room, wheelchair accessibility, and a high-speed fiber optic connection.
Additionally, you will have the convenience of 15 private parking spaces.
An Exceptional Location Just Moments Away from Downtown Calais
Beneficially positioned within a 10-minute walk from Calais Ville train station, this building provides privileged access to a diverse array of local services and retail establishments. In the vicinity, you'll discover a wide selection of restaurants, shops, childcare facilities, and a medical center.
This dynamic neighborhood fosters a pleasant and productive work environment, and it boasts seamless accessibility through Calais' comprehensive public transportation network.
Rental Pricing for these Calais Offices
The rental rate for this property is €110 per square meter per year, exclusive of taxes.
If this property has piqued your interest and you seek additional information, please do not hesitate to reach out to our dedicated team, who are readily available to address any inquiries you may have.
Technical features
Controlled temperature

Not defined

PRM adapted

Yes

Parking area

Yes

Broadband Internet

Optical fibre

Secured building

Yes
Financial conditions
Rent excluding charges

110.00 € / m2 / an
Access to the area
Motorways

< 20 min.

A26 and A16 highways within 10 minutes

Regional trains, tramway and metro

< 20 min.

Calais Ville station within a 10-minute walk

High-speed trains

< 20 min.

Calais Ville station within a 10-minute walk

Airport

< 20 min.

Grand Calais Airport within 15 minutes

International airport

> 1h

Lille-Lesquin Airport at 1h20

Public transport in the area

Yes
Project manager
Project manager for the territories

+33 (0)4 65 84 01 52
Key information
Type of property

office

Last update

12/10/2023

General condition of the property

new

Minimum area

518.00 m2

Maximum area

1554.00 m2
Similar properties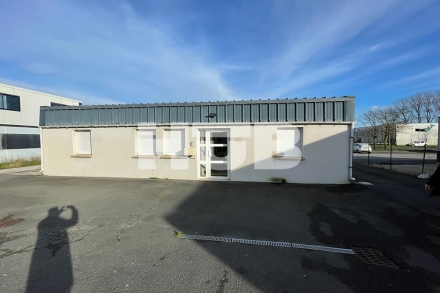 See the ad
Type of property

office
Calais (Pas-de-Calais), France
Business sector

-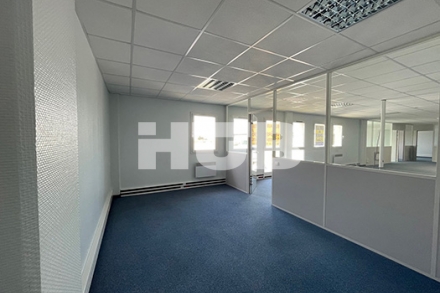 See the ad
Type of property

office
Calais (Pas-de-Calais), France
Business sector

Crafts, Food industry
Project manager
Project manager for the territories

+33 (0)4 65 84 01 52