For Lease or for sale- 3000 m² Industrial Facility in Sainte-Marie-aux-Chênes, Near Metz (57)
For Lease or for sale- 3000 m² Industrial Facility in Sainte-Marie-aux-Chênes, Near Metz (57)
Sainte-Marie-aux-Chênes (Moselle - Grand Est - France)
Industrial Properties

Reference: AFR18658
FOR RENT, FOR SALE
Nestled within the heart of Sainte-Marie-aux-Chênes, a mere 25-minute drive from Metz, an expansive 3000 m² industrial facility, accompanied by a substantial 9000 m² plot of land, is now available for lease. This versatile space is ideally suited for professionals operating within the logistics and industrial sectors.
Comprising 2,800 m² of workshop area, 165 m² of office space, and 76 m² designated for social facilities, this facility is readily accessible via major routes, including the A31, A4, and A30. This strategic location ensures swift connections to prominent cities and regions, making it a highly advantageous asset for businesses and logistics operations in the Sainte-Marie-aux-Chênes vicinity.
Should this offer align with your requirements, or if you seek further information, please do not hesitate to reach out to our dedicated team. We are at your service, prepared to address all your inquiries. Detailed financial information concerning this property will be furnished by our professional partner.
Description of the property
3000 m² Industrial Facility Available for Lease or for sale in Sainte-Marie-aux-Chênes, Near Metz (57)
Uncover this expansive 3000 m² industrial facility, exclusively tailored for the advancement of businesses in the industrial and logistics sectors. Offering a vast 2,800 m² of warehouse space, this property presents an excellent opportunity for storage, production, and distribution activities in the Grand Est region.
The industrial facility is thoughtfully structured, including:
Workshops: Encompassing a total area of 2,800 m², it encompasses 100 m² of enclosed workshop space across three separate rooms. Additionally, a 100 m² mezzanine, constructed upon a solid concrete foundation, is at your disposal.
Offices: Spacious offices spanning 165 m² provide an efficient environment for the management of your operations.
Social Facilities: With social facility spaces spanning 76 m², these areas are designed to cater to employee comfort and convenience.
Parking: The property features an ample 721 m² parking area, accommodating a total of 30 parking spaces for both employees and customers.
Land: Situated on an expansive 9,339 m² plot, this property offers the potential for expansion, development, or any other project tailored to your specific needs.
Easily Accessible Industrial Facility, Just 25 km from Metz
This industrial facility enjoys seamless accessibility via road networks and is in close proximity to various airport and railway facilities, streamlining site access and optimizing the mobility of your workforce.
This strategically positioned property offers an undeniable advantage to companies operating within the industrial and logistics sectors, ensuring an optimal connection to potential markets.
Nearby, you'll find:
The A31 motorway, linking Luxembourg to Beaune via Metz, Nancy, and Dijon. It serves as a vital regional thoroughfare, offering rapid access to significant destinations within France and abroad.
The A4 motorway, connecting Paris to Strasbourg through Metz, functioning as a major east-west conduit within the region.
The A30 motorway, which links Metz to the Belgian border, serving as a crucial connection to Belgium.
The A320 motorway, a high-speed route that offers swift access to the A4 motorway in the direction of Metz or Paris.
Are you intrigued by this 3000 m² industrial facility in Moselle ?
If this property piques your interest and you require additional information, do not hesitate to contact our team, dedicated to answering all your queries.
Technical features
Multimodality

Road Train Air

Controlled temperature

Not defined

Sectional doors

Yes

Parking area

Yes
Financial conditions
Access to the area
Motorways

< 20 min.

Regional trains, tramway and metro

< 20 min.

High-speed trains

< 20 min.

Airport

< 20 min.

International airport

< 20 min.
Project manager
Project manager for the territories

+33 (0)4 65 84 01 52
Key information
Type of property

industrial properties

Last update

24/10/2023

General condition of the property

very good state

Land Acreage

9339.00 m2

Minimum area

165.00 m2

Maximum area

2800.00 m2
Similar properties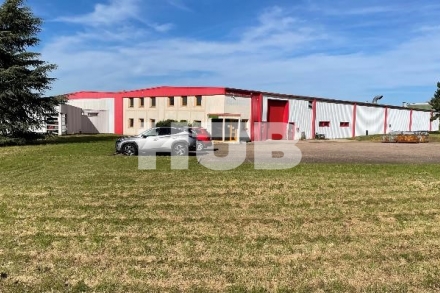 See the ad
Type of property

industrial properties
Sainte-Marie-aux-Chênes (Moselle), France
Business sector

-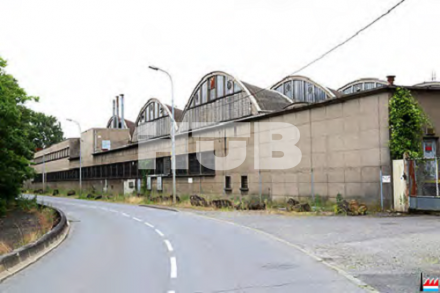 See the ad
Type of property

industrial properties
Florange (Moselle), France
Business sector

-
Project manager
Project manager for the territories

+33 (0)4 65 84 01 52