For rent - 510 m² business premises in Coquelles, near Calais (62)
For rent - 510 m² business premises in Coquelles, near Calais (62)
Calais (Pas-de-Calais - Hauts-de-France - France)
Commercial Properties
FOR RENT
In the Coquelles business park, near Calais, 510 m² of business premises are available for rent. Suitable for logistics and warehousing professionals, it is also suitable for craftsmen and industrial companies.
Description of the property
Business premises for rent in Calais, Pas-de-Calais (62)
Whether you're an entrepreneur, manufacturer or logistics operator, you're looking for business premises. Located in the Coquelles business park, near Calis, in the Hauts-de-France region, this 510 m² property is ideal to help you launch or develop your business.
Premises features
With a clear height of 4.50 m and a metal curtain 5 m wide and 4.30 m high, the business premises - equipped with intermediate pillars - can accommodate an overhead crane.
The structure of the business premises comprises a shed roof with reinforced glass, a quartz concrete slab and breeze-block walls with metal cladding.
Located on a secure, well-maintained site, the business premises are equipped with three-phase electricity (36 kva) and are connected to the water, gas and telephone networks.
With PMR access, the building can also be connected to the fiber optic network.
An ideal location for this business premises near Calais
In the Coquelles park, the business premises available for rent benefit from an excellent location.
Close to the Channel Tunnel and the A16/A26 motorway, it's the ideal location for a business looking to expand in Calais and neighboring coastal towns (Boulogne-sur-Mer, Dunkerque, Saint-Omer...).
What is the price of the premises?
Are you interested in this space and would like to find out more? Our teams are at your disposal for any further information.
Technical features
Multimodality

Road Train Fluvial

Roof insulation

Yes

Wall insulation

Other

Controlled temperature

Not defined

Broadband Internet

Without

Secured building

Yes
Financial conditions
Classified facility

NOT DEFINED
Access to the area
Motorways

< 20 min.

Regional trains, tramway and metro

< 20 min.

High-speed trains

< 20 min.

Airport

< 20 min.

International airport

< 20 min.
Key information
Type of property

commercial properties

Last update

01/09/2023

General condition of the property

very good state

Minimum area

510.00 m2

Maximum area

510.00 m2

Effective height

4.50 m
Similar properties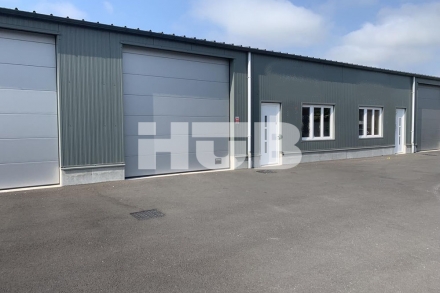 See the ad
Type of property

commercial properties
Calais (Pas-de-Calais), France
Business sector

Industry, Logistics, Environmental industry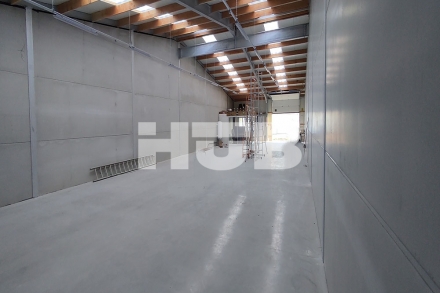 See the ad
Type of property

commercial properties
Calais (Pas-de-Calais), France
Business sector

Industry, Logistics, Environmental industry
Economic environment
Calais (Pas-de-Calais), France
Sector

Crafts, Food industry
9 Online offers
0

available properties in the park