For sale- 80,000 m² of divisible land in Courcôme
For sale- 80,000 m² of divisible land in Courcôme
Courcôme (Charente - Nouvelle-Aquitaine - France)
Plot

Reference: AFR15289
FOR SALE
Land sale price: 4.00 € / m2

8 hectares of land for sale, divisible according to your needs, near Ruffec in Charente (16). The location benefits from an excellent geography: rural tranquility, but excellent accessibility as the land is close to Angoulême and on the Paris-Bordeaux axis.
Description of the property
80,000 m² of divisible land for sale in Courcôme, in Charante (16)
Are you looking for land in order to set up your company? We propose this opportunity in Nouvelle Aquitaine. It has a perfect location for your activity. For more information, do not hesitate to contact us.
Ideally situated land, close to Angoulême
Offered for sale, this land benefits from an ideal location for a company looking for a site near to Ruffec, between Poitiers and Angoulême.
Less than 20 km away:
Less than 50 km away:
Angoulême-Brie-Champniers airport
Angoulême TGV train station
Less than 100 km away:
Poitiers-Biard airport
Niort-Souche airport
Poitiers TGV train station
Futuroscope TGV train station
The characteristics of the land
Plot of land located in an industrial zone on the RN10 (motorway) on the Paris-Bordeaux axis near the 48 interchange, between Poitiers (40min away) and Angoulême (30min away), near the Niort-Limoges axis. 8 hectares divisible into plots, at a more than competitive price.
What is the selling price of this land?
The selling price of this land starts at €4/m² excluding taxes. Are you interested in this plot of land and would you like more information about it? Our teams are at your disposal for any additional information.
If you are considering international expansion, feel free to call our multilingual team! We can help you to choose the perfect location for the implantation of your company thanks to our excellent knowledge of local financial infrastructures and regions.The best part for you is that our services are free!
Technical features
Multimodality

Road

Controlled temperature

Not defined
Financial conditions
Access to the area
Motorways

Between 20 min and 1h

A10 (Paris-Bordeaux)

Regional trains, tramway and metro

< 20 min.

Ruffec train station

High-speed trains

Between 20 min and 1h

Angoulême train station (35 mins)

Airport

> 1h

International airport

> 1h
Key information
Type of property

plot

Last update

20/11/2022

Minimum area

80000.00 m2

Maximum area

80000.00 m2

Constructible

Yes
Similar properties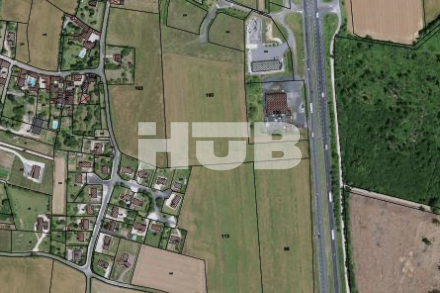 See the ad
Type of property

plot
Courcôme (Charente), France
Business sector

-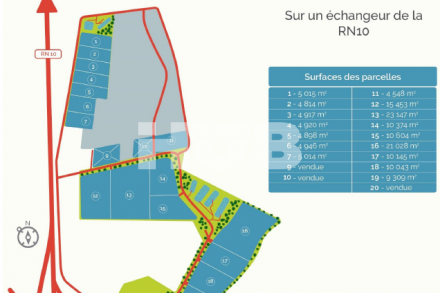 See the ad
Type of property

plot
Chenon (Charente), France
Business sector

-