For sale- divisible land between 2 000 m² and 30 000 m² near to Verdun
For sale- divisible land between 2 000 m² and 30 000 m² near to Verdun
Les Souhesmes-Rampont (Meuse - Grand Est - France)
Plot
FOR SALE
Land sale price: 8.00 € / m2

Industrial, craft or logistics land for sale in the vicinity of Verdun in the Meuse (55). Connected to fibre optic cabling, electricity and gas, the land benefits from excellent access: the A4 motorway (between Paris and Strasbourg), Meuse TGV station is 13 km away. This land could be suitable for projects for companies of all sizes.
Description of the property
Land for sale near Verdun, in the Meuse (55)
Are you looking for a plot of land? Discover this opportunity in the Grand-Est. With a surface area of 30,000 m², this plot of land is equipped with fibre optic, for high-speed internet access. The land is already flattened and buildable. It offers an ideal location for your business. The land can be divided according to your needs, starting from a surface area of 2,000 m². If you need more information, do not hesitate to contact us.
A plot of land in Les Souhesmes-Rampont
Accessible by the train, this plot of land, offered for sale, guarantees your company an ideal location in the Meuse department.
Less than 20 km away:
Meuse TGV train station
Verdun train station
Nearby international airports: Luxembourg, Strasbourg
A functional site
The site is equipped with a fibre optic cable. The land is located in an ICPE regulated zone.
What is the price for this land?
The land is offered for purchase at €8/m² excluding taxes and bills. Are you interested in this plot of land and would like more information? Please contact our team for any further information.
Technical features
Multimodality

Road

Controlled temperature

Not defined

Broadband Internet

Optical fibre

Networks

Potable water Industrial water Gas Sewage treatment Electricity
Financial conditions
Land sale price

8.00 €

Classified facility

ICPE
Access to the area
Motorways

< 20 min.

The park is located near Verdun, near the A4 motorway, halfway between Paris and Strasbourg.

Regional trains, tramway and metro

< 20 min.

Verdun train station 13 km.

High-speed trains

< 20 min.

Meuse TGV station 13 km away.

Airport

> 1h

Metz-Nancy-Lorraine airport is about 1 hour away.

International airport

> 1h

Luxembourg airport 110 km, Strasbourg 220 km, Paris-Charles de Gaulle 250 km.
Key information
Type of property

plot

Last update

25/10/2022

Minimum area

2000.00 m2

Maximum area

30000.00 m2

Constructible

Yes
Similar properties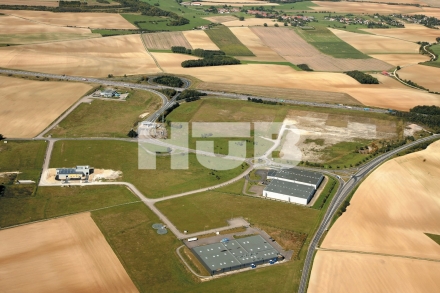 See the ad
Type of property

plot
Les Souhesmes-Rampont (Meuse), France
Business sector

-
See the ad
Type of property

plot
Les Souhesmes-Rampont (Meuse), France
Business sector

-
Economic environment
Les Souhesmes-Rampont (Meuse), France
Sector
2 Online offers
0

available properties in the park