For sale - Industrial complex - classified SEVESO high threshold - on a 52,000 m² site in Albi
For sale - Industrial complex - classified SEVESO high threshold - on a 52,000 m² site in Albi
Albi (Tarn - Occitanie - France)
Industrial Properties
FOR SALE
Industrial complex of 16,860 m² for sale on a plot of 52,000 m², in Albi, in the Occitanie region. This property, in good condition, is classified SEVESO high threshold and will meet your expectations. The site allows for the division of plots ranging from 2,500 m² to 5,000 m².
Description of the property
Industrial premises for sale in Albi, in Tarn (81)
In the Occitanie region, discover the opportunity offered by these industrial premises. These premises in good condition offer a perfect location for your activity. The premises are located on a 52,000 m² plot of land, which can be divided into lots between 2,500 and 5,000 m². The premises are equipped with high speed internet. Contact us for any information you may require.
Industrial premises in Albi
This site, offered for sale, guarantees your company a perfect location in the Tarn department (Albi).
Less than 20 km away:
Albi-Le-Sequestre airport
Albi, Albi Madeleine and Marssac-sur-tarn train stations
Less than 50 km away :
Castres-Mazamet airport
the railway stations of Tessonnières, Tanus and Gaillac
Within 100 km :
the airports of Rodez-Marcillac, Carcassonne-Salvaza and Toulouse-Blagnac
the TGV stations of Carcassonne, Toulouse Matabiau and Montauban Ville Bourbon
Characteristics of these premises
The industrial complex consists of a production building (7,000 m²), a logistics warehouse (2,860 m²), storage areas (7,000 m²), laboratories and offices as well as a tank farm.
The premises are equipped with very high speed internet access. The premises are approved for SEVESO high threshold and ICPE.
What is the price of the premises?
Would you like to set up in the Tarn and would like more information about these industrial premises? For any information concerning the purchase price of these premises, do not hesitate to contact us.
If you are considering international expansion, feel free to call our multilingual team! We can help you to choose the perfect location for the implantation of your company thanks to our excellent knowledge of local financial infrastructures and regions.The best part for you is that our services are free!
Technical features
Multimodality

Road

Controlled temperature

Not defined

Broadband Internet

Very High Speed

Networks

Potable water Gas Electricity Internet
Financial conditions
Classified facility

Seveso
Access to the area
Motorways

< 20 min.

Regional trains, tramway and metro

< 20 min.

Albi Ville train station

High-speed trains

Between 20 min and 1h

Toulouse Matabiau high-speed train station

Airport

> 1h

International airport

> 1h

Toulouse airport

Public transport in the area

Yes
Key information
Type of property

industrial properties

Last update

22/04/2022

General condition of the property

good condition

Land Acreage

52000.00 m2

Minimum area

2500.00 m2

Maximum area

52000.00 m2
Similar properties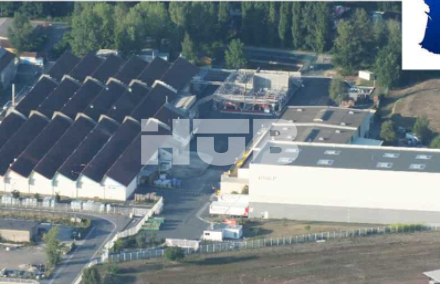 See the ad
Type of property

industrial properties
Albi (Tarn), France
Business sector

Industry, Logistics, Chemistry
Economic environment
Albi (Tarn), France
Sector

Industry, Logistics, Chemistry
1 Online offers
0

available properties in the park