For sale or to rent- 122,257 m² warehouse in Saint-Vigor-d'Ymonville
For sale or to rent- 122,257 m² warehouse in Saint-Vigor-d'Ymonville
Gonfreville-l'Orcher (Seine-Maritime - Normandie - France)
Warehouse
FOR RENT, FOR SALE
A new 122,257 m² divisible warehouse is available for sale or to rent and is located in the industrial and port area of Le Havre in Seine-Maritime. This equipped warehouse offers both storage and office space. Benefit from the proximity of Le Havre and its economically powerful seaport. The property is ideal for an industrial or logistics activity.
Description of the property
122,257 m² divisible warehouse for sale or to rent in Saint-Vigor-d'Ymonville, in Seine-Maritime (76)
Are you looking for a logistics warehouse near Le Havre? We offer you an opportunity in Normandy. Ideally located, less than an hour from Le Havre, it offers your company a perfect location for the development of your logistics activities. We remain available for any further information.
An ideally situated warehouse, close to Le Havre
This new warehouse, offered for sale or to rent, guarantees your company a prime location in the Seine-Maritime department.
Less than 20 km away:
Le-Havre-Octeville-Sur-Mer and Deauville-St-Gatien airports
Le Havre TGV train station
The Grand port maritime in Le Havre
Less than 100 km away :
Caen-Carpiquet airport
Rouen Rive Droite TGV train station
Caen-Ouistreham and Rouen ports
The characteristics of the warehouse
The warehouse is equipped with high speed internet access and is located on a SEVESO reglemented area. It is composed of 119,000 m² of storage and 2,000 m² of offices. The total surface area is divisible.
What is price of this warehouse in the Normandy region?
Are you interested in this warehouse and would like more information? For all details concerning the purchasing price or rental price of this warehouse, do not hesitate to contact us.
If you are considering international expansion, feel free to call our multilingual team! We can help you to choose the perfect location for the implantation of your company thanks to our excellent knowledge of local financial infrastructures and regions.The best part for you is that our services are free!
Technical features
Multimodality

Road Port Train

Controlled temperature

Not defined

Broadband Internet

Very High Speed
Financial conditions
Financial and tax benefits

Not defined

Classified facility

Seveso
Access to the area
Motorways

< 20 min.

Motorways A29, A13 and A15

Regional trains, tramway and metro

< 20 min.

Havre train station

High-speed trains

< 20 min.

Havre train station

Airport

< 20 min.

- Airport Deauville - Normandie
- Airport Rouen - Vallée de Seine
- Airport Caen-Carpiquet
- Airport Le Havre-Octeville
- Airport Cherbourg - Maupertus

International airport

< 20 min.

2 international airports (Rouen and Le Havre)

Public transport in the area

Yes
Key information
Type of property

warehouse

Last update

05/12/2022

General condition of the property

new

Minimum area

10000.00 m2

Maximum area

122257.00 m2
Similar properties
See the ad
Type of property

warehouse
Le Havre (Seine-Maritime), France
Business sector

-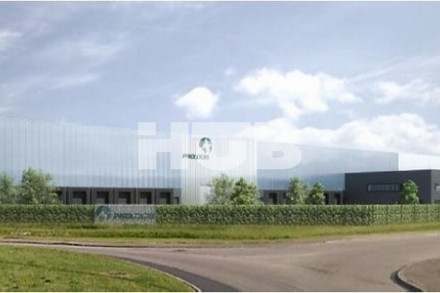 See the ad
Type of property

warehouse
Gonfreville-l'Orcher (Seine-Maritime), France
Business sector

Industry, Logistics, Food industry
Economic environment
Gonfreville-l'Orcher (Seine-Maritime), France
Sector

Industry, Logistics, Food industry
3 Online offers
10

available properties in the park