Industrial plot of land of 300,000m2 for sale in Tenerife
Industrial plot of land of 300,000m2 for sale in Tenerife
Santa Cruz de Tenerife (Santa Cruz de Ténérife - Îles Canaries - Espagne)
Plot
FOR SALE, BUILDING
Sale of a 300,000m2 plot of land in Granadilla de Abona, in the south of the island of Tenerife in the Canary Islands, very near Tenerife Sur airport and Granadilla port. The land is in a business incubator called INtech Granadilla, which is part of INtech Tenerife. Since 2008, the Tenerife Technological Institute of Renewable Energies (ITER) has been set up in the area, which is a choice position thanks to its proximity to the airport and the island's main motorway, the TF-1. The incubator, which is dedicated to research and development, accommodates companies in the sectors of renewable energy, the environment, the earth and space.
Description of the property
Buy land in Tenerife in the Canary Islands
Are you looking for land on which to set up your R&D or technology company? Find out more about this excellent opportunity on the island of Tenerife in the Canaries, the Spanish archipelago which is in the Atlantic Ocean. The land has a total area of 300,000m2 and benefits from the ideal position for innovative and technological companies at the heart of the INtech Tenerife science and technology park.
Excellent location in the south of Tenerife
The land for sale has great road and plane connections which allow you to reach the island's other towns, like the capital Santa Cruz de Tenerife, or mainland Spain, Europe and Africa.
5 minutes from the TF-1 motorway
5 minutes from Granadilla port
10 minutes from Tenerife Sur airport
About the plot of land
Located in the INtech Granadilla incubator in the INtech park in Tenerife, this plot of land has a total area of 300,000m2. It is dedicated to innovative and technological companies, notably in the renewable energies, environmental, earth and space sectors. Other businesses have chosen this location to set up in, such as Tenerife Technological Institute of Renewable Energies (ITER) or the Scientific and Technological Cluster of Granadilla, a new project which is in the process of being screened.
The constructability index is between 1 and 1.5 depending on the building plot, with a maximum height of 11 metres.
What is the sale price?
Our partner will give you the price of these premises, as well as any further information that you may require.
Technical features
Multimodality

Road Air Port

Controlled temperature

Not defined

Broadband Internet

Broadband
Financial conditions
Classified facility

NOT DEFINED
Access to the area
Motorways

< 20 min.

TF-2, TF-5

Regional trains, tramway and metro

< 20 min.

Las Mantecas tram station (L1)

High-speed trains

< 20 min.

Las Mantecas tram station (L1)

Airport

< 20 min.

Tenerife Norte airport

International airport

< 20 min.

Tenerife Norte airport

Public transport in the area

Yes
Key information
Type of property

plot

Last update

06/09/2021

Minimum area

300000.00 m2

Maximum area

300000.00 m2

Constructible

Yes
Similar properties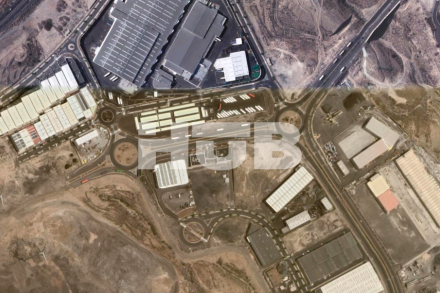 See the ad
Type of property

plot
Santa Cruz de Tenerife (Santa Cruz de Ténérife), Espagne
Business sector

-
Economic environment
Santa Cruz de Tenerife (Santa Cruz de Ténérife), Espagne
Sector
6 Online offers
0

available properties in the park