Rent 5,000m2 of office space, close to Paris, France
Rent 5,000m2 of office space, close to Paris, France
Saint-Germain-en-Laye (Yvelines - Île-de-France - France)
Offices

Reference: AFR9902
FOR RENT
This site proposes 5,000m2 of office space to be rented, along with the possibility to build a further 4,000-6,000m2 for the final client- equally for renting. A restaurant and gym are available on the site, and so is an auditorium with shared exhibition rooms.
Description of the property
Rent 5,000m2 of office space in Saint-Germain-Laye, close to Paris, France
Are you looking for office space for your international business? Discover this opportunity in Yvelines in Île-de-France, the Parisian region of France! Ideally located less than 1 hour away from Sartrouville, Nanterre, and Rueil-Malmaison, these recently renovated premises offer your international business a prime location for its development and growth.
Offices in the Parisian region Saint-Germain-en-Laye, France
Available for lease, your international business will benefit in these offices from easy airport and train station access, as well as being in the perfect location for a company looking for a site close to Saint-Germain-en-Laye. The area is also close to Sartrouville, Nanterre, and Rueil-Malmaison.
It is less than 20km away from:

Versailles-Chantiers TGV (High-Speed Train) Station
Bailly, Sèvres Rive Gauche, and Clairières de Verneuil Train Stations

Less than 50km from :

Paris-Issy-Les-Moulineaux Heliport, and Le Bourget and Orly Parisian Airports
TGV Train Stations Paris Gare du Nord, Massy, and Halls 1 & 2 of Paris Montparnasse
Train Stations La Plaine Stade de France-Saint-Denis-Aubervilliers and Chaumont-en-Vexin, and the Tram Station d'Épinay-sur-Seine Tram 11 Express

Less than 100km away :

Paris Charles de Gaulle Airport and Paris Beauvais-Tillé Airport
Aéroport Charles de Gaulle 2 TGV Station and Marne-la-Vallée Chessy TGV Station
Train Stations Villiers-sur-Marne-Le Plessis-Trévise, Fontaine-le-Port and Sougy.
The strong points of these premises
LGV parking is available.
What is the rental price for this property?
Are you wanting to set up your international company in Yvelines in the Parisian region of France, and want more information on these offices? Please, don't hesitate to contact us, and we will provide answers to any questions you may have regarding the premises.
Technical characteristics
Controlled temperature

Not defined

Parking area

Yes
Financial conditions
Access to the area
Motorways

< 20 min.

Regional trains, tramway, metro

< 20 min.

High-speed trains

Between 20 min and 1h

Airport

Between 20 min and 1h

International airport

Between 20 min and 1h

Public transport in the area

Yes
Key information
Type of property

offices

Last update

22/10/2020

General condition of the property

renovated

Minimum area

5000.00 m2

Maximum area

5000.00 m2
Similar properties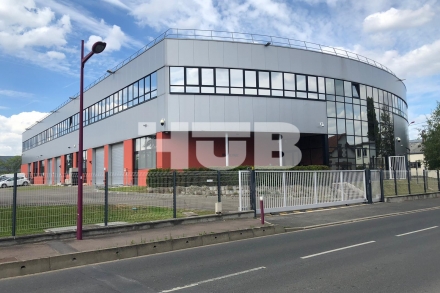 See the ad
Type of property

offices
Bezons (Val-d'Oise), France
Business sector

-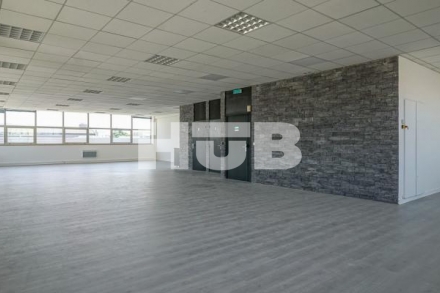 See the ad
Type of property

offices
Bezons (Val-d'Oise), France
Business sector

-