To rent - 1,781 m² warehouse in Calais
To rent - 1,781 m² warehouse in Calais
Calais (Pas de Calais - Hauts de France - France)
Warehouse

Reference: AFR15365
FOR RENT
Logistics warehouse for rent in Calais, Pas-de-Calais. Located in the port area of Calais, this warehouse is set up in a multimodal environment and also has loading bays with a sectional door.
Description of the property
1,781 m² warehouse for rent in Calais, Pas-de-Calais (62)
Are you looking for a logistics warehouse? Don't miss this opportunity in the Hauts-de-France region, in the renewed port of Calais, the closest French port to the English coast. With a total surface area of 1,781 m², this warehouse has a ceiling height of 8.5 m. Our team will accompany you in your real estate project. This bright warehouse is part of a 7,000 m² complex dedicated to activities related to the port of Calais.
A warehouse in Calais
This warehouse for rent guarantees multimodal access and its location is perfect for any company that wants to set up in Calais. It is close to the A16 and A26 motorways and the city centre.
Less than 20 km away:
Calais-Dunquerque Airport
Calais Ville and Calais-Fréthun high speed train stations
Port of Calais
Beau Marais, Les Fontinettes and Pont d'Ardres stations
Less than 50 km away:
Boulogne high-speed train station
Ports of Boulogne-sur-Mer and the major seaport of Dunkirk
Marquise-Rinxent, Audruicq and Gravelines stations
Less than 100 km away:
Le Touquet-Paris-Plage airport
Étaples-Le Touquet, Dunkirk and Rang-du-Fliers-Verton-Berck high-speed train stations
Dannes-Camiers, Montreuil sur Mer and Coudekerque-Branche stations
Warehouse features
With a surface area of 1,781 m², this warehouse has offices of 29 m². It has a minimum ceiling height of 6 m and a maximum height of 8.5 m. The warehouse is located in a multi-modal environment and also has loading docks with a sectional door. There is a parking area outside the warehouse. It is equipped with fibre optics for high-speed internet access. The premises have individual gas heating.
What is the rental price of the warehouse?
Do you want to settle in Pas-de-Calais and would like more information about this warehouse? To find out the price of this property, please do not hesitate to contact us.
If you are considering international expansion, feel free to call our multilingual team! We can help you to choose the perfect location for the implantation of your company thanks to our excellent knowledge of local financial infrastructures and regions. The best part for you is that our services are free!
Technical features
Multimodality

Road Train Port

Heating

Individual gas

Controlled temperature

Not defined

Loading dock

Yes

Sectional doors

Yes

Parking area

Yes

Broadband Internet

Optical fibre
Financial conditions
Access to the area
Motorways

< 20 min.

Regional trains, tramway and metro

< 20 min.

High-speed trains

< 20 min.

Airport

< 20 min.

International airport

< 20 min.
Key information
Type of property

warehouse

Last update

11/10/2022

General condition of the property

Not defined

Minimum area

1781.00 m2

Maximum area

1781.00 m2

Effective height

8.50 m
Similar properties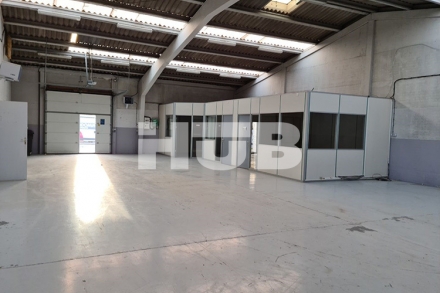 See the ad
Type of property

warehouse
Calais (Pas-de-Calais), France
Business sector

Industry, Logistics, Environmental industry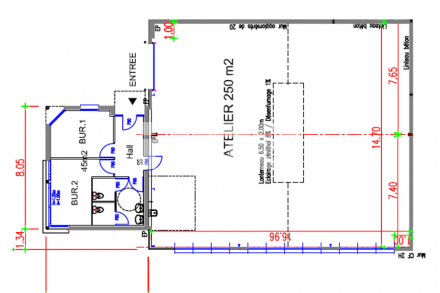 See the ad
Type of property

warehouse
Calais (Pas de Calais), France
Business sector

-