To rent - 111 m² offices in Calais
To rent - 111 m² offices in Calais
Calais (Pas de Calais - Hauts de France - France)
Office

Reference: AFR15367
FOR RENT
Offices for rent in Calais, Pas-de-Calais. These offices are equipped with fibre optics and gas heating. They are located in the city centre, and benefit from many services and public transport, as well as the attractiveness of Calais.
Description of the property
111 m² offices for rent in Calais, Pas-de-Calais (62)
These offices offer you a great opportunity in the Hauts-de-France region. Located in the centre of Calais, your company will benefit from its attractiveness. Do not hesitate to contact us to know the price of this property.
Offices in Calais
These offices for rent are easily accessible and their location is perfect for any company looking to set up in Calais. The property is close to the motorway, which connects to the cities of Paris, Brussels, Dunkirk, Boulogne sur Mer and Saint-Omer. These offices are 10 minutes away from the port and the Eurotunnel.
Less than 20 km away:
Calais-Dunquerque Airport
Calais Ville and Calais-Fréthun high speed train stations
Port of Calais
Beau Marais, Les Fontinettes and Pont d'Ardres stations
Less than 50 km away:
Boulogne high-speed train station
Ports of Boulogne-sur-Mer and the major seaport of Dunkirk
Marquise-Rinxent, Audruicq and Gravelines stations
Less than 100 km away:
Le Touquet-Paris-Plage airport
Étaples-Le Touquet, Dunkirk and Rang-du-Fliers-Verton-Berck high-speed train stations
Dannes-Camiers, Montreuil sur Mer and Coudekerque-Branche stations
The strengths of the property
With a surface area of 111 m², these offices are equipped with fibre optics and individual gas heating. The complex is divided into open and closed spaces: reception, 3 offices of 27 m², 1 open space of 28 m², 1 meeting room of 11 m² and a kitchen. It is close to several services: restaurants, health centre, nursery, concierge, coworking space, gyms...
What is the rental price of the property?
Are you interested in these offices and need more information? To find out the price of this property, please do not hesitate to contact us.
If you are considering international expansion, feel free to call our multilingual team! We can help you to choose the perfect location for the implantation of your company thanks to our excellent knowledge of local financial infrastructures and regions. The best part for you is that our services are free!
Technical features
Heating

Individual gas

Controlled temperature

Not defined

Parking area

Yes

Broadband Internet

Optical fibre
Financial conditions
Access to the area
Motorways

< 20 min.

Regional trains, tramway and metro

< 20 min.

High-speed trains

< 20 min.

Airport

< 20 min.

International airport

< 20 min.
Key information
Type of property

office

Last update

16/12/2022

General condition of the property

very good state

Minimum area

111.00 m2

Maximum area

111.00 m2
Similar properties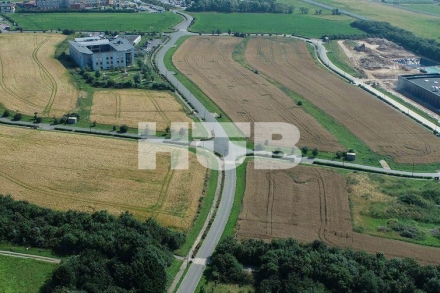 See the ad
Type of property

office
Coquelles (Pas-de-Calais), France
Business sector

Crafts, Food industry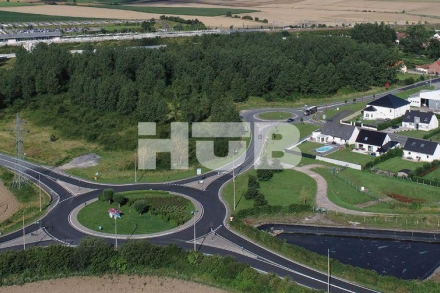 See the ad
Type of property

office
Calais (Pas-de-Calais), France
Business sector

Industry, Crafts