To rent- 4,116 m² warehouse in Roullet-Saint-Estèphe
To rent- 4,116 m² warehouse in Roullet-Saint-Estèphe
Roullet-Saint-Estèphe (Charente - Nouvelle-Aquitaine - France)
Warehouse

Reference: AFR15287
FOR RENT
Rent excluding charges: 38.00 € / m2 / year

Warehouse near Angoulême, in the Nouvelle Aquitaine region available to rent. The warehouse has a total surface area of 4,116 m². The premises have all the characteristics to attract your company. The warehouse is in good condition and has parking spaces, sectional doors and loading bays. This warehouse is ideal for a logistics or industrial activity.
Description of the property
Warehouse rental of 4,116 m² in Roullet-Saint-Estèphe, in Charente (16)
We offer you a warehouse in Roullet-Saint-Estèphe, in Nouvelle Aquitaine. This 4,116 m² warehouse is in very good condition and is equipped with sectional doors. It offers a perfect location for your company. Contact our teams for any further information.
A warehouse in Roullet-Saint-Estèphe
This warehouse, available to rent, guarantees your company a prime location in the Charente department (Roullet-Saint-Estèphe).
Less than 20 km away:
Less than 50 km away :
Angoulême-Brie-Champniers airport
Less than 100 km away:
Niort-Souche and Périgueux-Bassillac airports
the TGV stations of Libourne, Saint-Maixent-L'École and Niort
The characteristics of the warehouse
With a total surface area of 4,116 m², this warehouse also has loading bays. It is equipped with sectional doors. A HGV ramp and a light vehicle access are located outside. The offices and toilets in the warehouse are air-conditioned.
What is the rental price for this warehouse?
The rent is €38/m²/year or €13,034/month.
Are you interested in this warehouse and would like more information? Our teams are available for further information.
If you are considering international expansion, feel free to call our multilingual team! We can help you to choose the perfect location for the implantation of your company thanks to our excellent knowledge of local financial infrastructures and regions.The best part for you is that our services are free!
Technical features
Wall insulation

Double skin

Air conditioning

Yes

Controlled temperature

Not defined

Loading dock

Yes

Sectional doors

Yes

Parking area

Yes
Financial conditions
Rent excluding charges

38.00 € / m2 / an
Access to the area
Motorways

Between 20 min and 1h

Regional trains, tramway and metro

< 20 min.

Angoulême train station

High-speed trains

< 20 min.

Angoulême train station

Airport

< 20 min.

Angoulême-Brie-Champniers airport

International airport

> 1h
Project manager
Project manager for the territories

+33 (0)4 65 84 01 52
Key information
Type of property

warehouse

Last update

15/11/2022

General condition of the property

very good state

Minimum area

4116.00 m2

Maximum area

4116.00 m2
Similar properties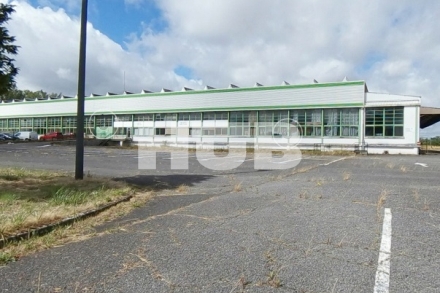 See the ad
Type of property

warehouse
Champniers (Charente), France
Business sector

-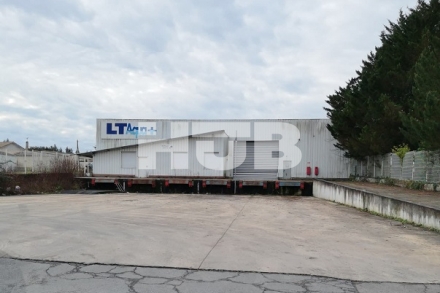 See the ad
Type of property

warehouse
Roullet-Saint-Estèphe (Charente), France
Business sector

-
Project manager
Project manager for the territories

+33 (0)4 65 84 01 52