To rent- divisible warehouse from 85m² to 87m² in Entrange
To rent- divisible warehouse from 85m² to 87m² in Entrange
Entrange (Moselle - Grand Est - France)
Warehouse

Reference: AFR15260
FOR RENT
New warehouse to rent in Entrange, in Moselle close to Belgium, Luxembourg and Germany. This warehouse is made of up 4 independent storage cells between 85m² and 87m². The property is perfectly equipped to welcome all types of storage.
The rental price is about €595/month excluding taxes and bills.
Description of the property
Rental of storage cells from 85m² to 87m² in Entrange in Moselle
Are you looking for a place to set up a warehouse? Discover this opportunity in the Grand-Est region. Between 85 m² and 87 m², this new warehouse is equipped with sectional doors. It offers a perfect location for the development of your activities. For information on the price of this warehouse, contact us.
A warehouse in Entrange
Offered to rent, this warehouse, consisting of 4 independent storage cells, is ideally located for a company looking for a site close to Luxembourg and Germany.
Less than 20 km away:
the TGV train station in Thionville
Hettange-Grande, Hayange and Yutz train stations
Less than 50 km away:
Luxembourg and Metz Ville TGV stations
Walygator parc, Malling and Metzervisse train stations
Less than 100 km away:
Metz-Nancy-Lorraine airport
Lorraine TGV, Nancy and Forbach train stations
Vandières, Rémilly and Longuyon train stations
The strengths of the warehouse
Divisible into 4 lots of 85 m² to 87 m², this warehouse is also equipped with sectional doors. A car park is located outside.
What is the budget for this warehouse?
The rental price starts at €595/month excluding taxes, with estimated charges of €50/month excluding taxes.
If this warehouse meets your needs, we are at your disposal for any further information.
Technical features
Controlled temperature

Not defined

Sectional doors

Yes

Parking area

Yes
Financial conditions
Access to the area
Motorways

< 20 min.

A31

Regional trains, tramway and metro

Between 20 min and 1h

High-speed trains

Between 20 min and 1h

Metz-Ville train station 40 minutes away

Airport

Between 20 min and 1h

International airport

Between 20 min and 1h

Luxembourg airport 25 minutes away
Project manager
Project manager for the territories

+33 (0)4 65 84 01 52
Key information
Type of property

warehouse

Last update

22/10/2022

General condition of the property

new

Minimum area

85.00 m2

Maximum area

87.00 m2
Similar properties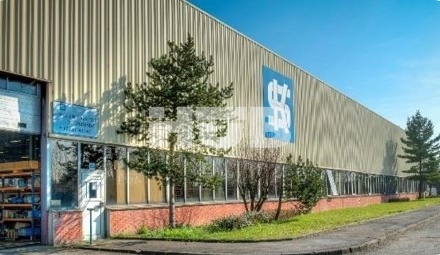 See the ad
Type of property

warehouse
Basse-Ham (Moselle), France
Business sector

-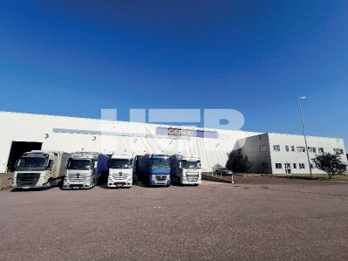 See the ad
Type of property

warehouse
Trémery (Moselle), France
Business sector

-
Project manager
Project manager for the territories

+33 (0)4 65 84 01 52