For sale and to rent - 10,408 m² industrial premises in Creutzwald
For sale and to rent - 10,408 m² industrial premises in Creutzwald
Creutzwald (Moselle - Grand Est - France)
Industrial Properties
FOR RENT, FOR SALE
Sale and rental of 10,408 m² divisible industrial premises on a 3.63 ha site in Creutzwald, Moselle, in the Grand Est region. The site is suitable for any industrial and/or logistics project. The property is located in an industrial park and allows the realization of expansion projects.
Description of the property
Sale and rental of 10,408 m2 industrial premises in Creutzwald, Moselle (57)
In the Grand-East region, discover the opportunity offered by these industrial premises. There is a landing area on the site. They offer a perfect location for your business development. Our team can help you with your real-estate project.
Ideally located industrial premises, near Creutzwald
These industrial premises for sale guarantee your company airport and rail access as well as a perfect location in the Moselle department (Creutzwald).
Less than 20 km away:

Hombourg-Haut, Saint-Avold and Béning train stations

Less than 50 km away:

Forbach TGV station
Bouzonville, Farschviller and Freistroff train stations

Less than 100 km away:

Metz-Nancy-Lorraine airport
Metz Ville, Sarrebourg and Thionville TGV stations
Sarre-Union, Wittring and Oermingen stations
The strengths of the premises
The premises have a ceiling height of 7.5 m. There is a landing area on the site. The site can accommodate activities classified AS UNDEFINED.
What is the budget for these premises?
If these industrial premises meet your needs, we are at your disposal for further information. Contact us to find out the financial conditions of this property.
If you are considering international expansion, feel free to call our multilingual team! We can help you to choose the perfect location for the implantation of your company thanks to our excellent knowledge of local financial infrastructures and regions. The best part for you is that our services are free!
Technical features
Multimodality

Road Train

Controlled temperature

Not defined

Broadband Internet

Broadband

Networks

Potable water Gas Sewage treatment
Financial conditions
Financial and tax benefits

Not defined

Classified facility

NOT DEFINED
Access to the area
Motorways

< 20 min.

Autoroutes françaises A 4-E 50 Paris-Sarrebruck-Francfort-Strasbourg
Autoroutes allemandes A 8-E 29 Trèves-Cologne

Regional trains, tramway and metro

< 20 min.

Gare de Creutzwald / trafic marchandises.
Gare de Saint-Avold (10 km)

High-speed trains

Between 20 min and 1h

Gare de Metz (40 km) : trafic voyageurs et marchandises (lignes Paris-Francfort, Calais-Bâle, Amsterdam-Bruxelles-Milan

Airport

Between 20 min and 1h

Aéroport régional de Metz-Nancy-Lorraine à 65 km (liaisons avec les principales villes françaises).
Aéroport de Sarrebruck-Ensheim à 45 km (liaisons avec les grandes villes allemandes).

International airport

Between 20 min and 1h

Aéroport international de Luxembourg-Findel à 90 km.
Aéroport de Strasbourg-Entzheim à 140 km (liaisons françaises et européennes)
Aéroport Lowcost Francfort-Hahn à 110 km (liaisons européennes + fret international).
Key information
Type of property

industrial properties

Last update

23/07/2022

General condition of the property

good condition

Land Acreage

36300.00 m2

Minimum area

10408.00 m2

Maximum area

10408.00 m2

Effective height

7.50 m
Similar properties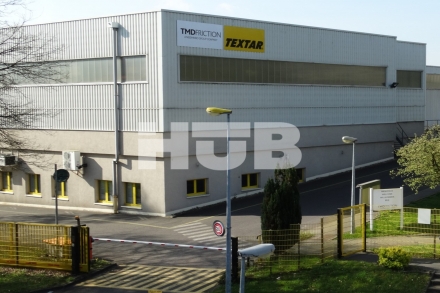 See the ad
Type of property

industrial properties
Creutzwald (Moselle), France
Business sector

Industry, Logistics, Shops, Service, Chemistry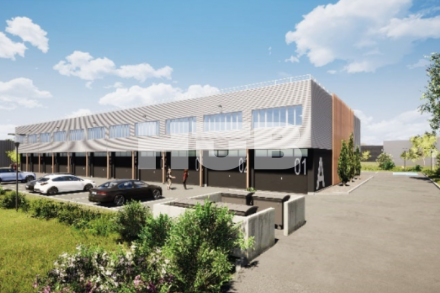 See the ad
Type of property

industrial properties
Creutzwald (Moselle), France
Business sector

-
Economic environment
Creutzwald (Moselle), France
Sector

Industry, Logistics, Shops, Service, Chemistry
1 Online offers
10

available properties in the park