Warehouse of 1,200m2 available to rent in Calais, northern France
Warehouse of 1,200m2 available to rent in Calais, northern France
Calais (Pas-de-Calais - Hauts-de-France - France)
Warehouse

Reference: AFR13005
FOR RENT
This warehouse for rent has a total area of 1,200m2 and is situated in the commune of Calais in the department of Pas-de-Calais. Covering a site of 3,100m2, this property is made up of 1,100m2 of warehouse space and offices of 100m2. It is in a great location, with national highways, Calais airport and the port of Calais all nearby.

The rental price is €48,000/year (excl. tax and bills).
Description of the property
Warehouse of 1,200m2 available for rent in Calais
Discover more about this warehouse available for rent in the Hauts-de-France region of northern France. The site is less than an hour from Dunkirk, making it ideal for companies that work with the UK or Ireland. It is also very close to the Belgian border. Our team is on hand to support you with your professional real estate project.
Ideally located warehouse in Calais
This warehouse available for rent is easily accessed by train, plane or boat, and provides your company with the perfect place in Pas-de-Calais from which to grow your business internationally. The site also benefits from proximity to Dunkirk, the Channel Tunnel and the Eurostar train terminal.
Less than 20m away:
Calais-Dunkirk airport
Calais Ville and Calais-Fréthun high-speed train stations
The port of Calais
Caffiers, Beau Marais and Pont d'Ardres train stations
Less than 50km away:
Boulogne high-speed train station
The port of Boulogne-sur-Mer
Pont de Briques, Marquise-Rinxent and Bourbourg train stations
Less than 100km away:
Le Touquet airport
Béthune, Étaples-Le Touquet and Hazebrouck high-speed train stations
The 'Grand port maritime' port of Dunkirk
Auchy-lès-Hesdin, Renescure and Montreuil sur Mer train stations
About the warehouse
Available for rent, this warehouse of 1,200m2 is located in the commune of Calais in the north of France. This offer includes a warehouse of 1,100m2 and office space of 100m2. The site covers 3,100m2 and has 10 parking spaces for HGVs, 41 sectional doors for HGVs, as well as secure HGV access. It is also fitted with fibre optic broadband, disabled access and connections to water, electricity and gas.
How much is the rent for this warehouse?
The rental price is €48,000/year (excl. tax and bills).
Technical features
Multimodality

Road

Controlled temperature

Not defined

Sectional doors

Yes

41 sectional doors for HGVs

Parking area

Yes

Broadband Internet

Optical fibre

Secured building

Yes
Financial conditions
Classified facility

NOT DEFINED
Access to the area
Motorways

< 20 min.

A16 and A26 motorways

Regional trains, tramway and metro

< 20 min.

Calais Ville train station

High-speed trains

< 20 min.

Calais Ville high-speed train station

Airport

< 20 min.

Grand Calais airport

International airport

< 20 min.

Grand Calais airport

Public transport in the area

Yes
Project manager

Project manager for the territories

+33 (0)1 78 76 78 00
Key information
Type of property

warehouse

Last update

24/03/2021

General condition of the property

good condition

Land Acreage

3100.00 m2

Minimum area

1200.00 m2

Maximum area

1200.00 m2

Effective height

6.00 m
Similar properties
See the ad
Type of property

warehouse
Calais (Pas-de-Calais), France
Business sector

-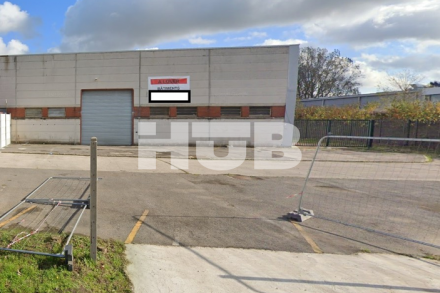 See the ad
Type of property

warehouse
Calais (Pas-de-Calais), France
Business sector

-
Project manager

Project manager for the territories

+33 (0)1 78 76 78 00