Buy/Rent 17 hectares of land close to Paris, France
Buy/Rent 17 hectares of land close to Paris, France
Chambourcy (Yvelines - Île-de-France - France)
Plot

Reference: AFR9899
FOR RENT, FOR SALE
The premises offer the possibility to construct on a floor area of up to 60,000m2, for a medical, cosmetic, lab or research enterprise. It is close to shops, restaurants, sports facilities and green areas.
Description of the property
Buy/Rent 17 hectares of land in Val-d'Oise, near Paris, France
Are you looking for the premises to set up your international business? With this advert we propose to you, an offer in Île-de-France, the Parisian region of France.
A good accessibility
The site is situated close to the A13 motorway- linking Paris to Caen, northern France's Normandy region- and the A14 motorway- an autoroute in the western suburbs of Paris. There are also 2 RER (Regional Express Train) and TGV (High-Speed Train) stations close by, and the closest airports are those in Paris.
60,000m2 of land apt for medical, cosmetic, lab, or research businesses
The land is annexed to a major commercial area: shops and restaurants; 600m2 of public sports facilities; green areas; near-by riding and golf club. A new facility is also being constructed alongside the site, and will comprise 14 football fields, 1 stadium with 3,000 places, a young person's training centre, handball, judo…
What is the price/rent of this plot of land?
The financial conditions and answers to any other questions regarding this advert will be provided by our business partner.
Technical characteristics
Multimodality

Road

Controlled temperature

Not defined
Financial conditions
Access to the area
Motorways

< 20 min.

Regional trains, tramway, metro

Between 20 min and 1h

High-speed trains

Between 20 min and 1h

Airport

Between 20 min and 1h

International airport

Between 20 min and 1h

Public transport in the area

Yes
Key information
Type of property

plot

Last update

22/10/2020

Minimum area

60000.00 m2

Maximum area

60000.00 m2

Constructible

Yes
Similar properties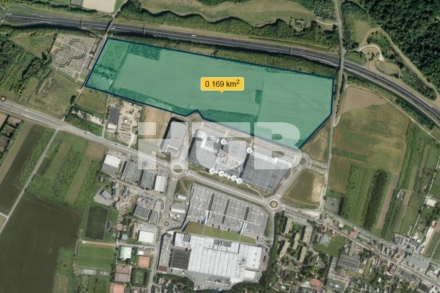 See the ad
Type of property

plot
Chambourcy (Yvelines), France
Business sector

-
See the ad
Type of property

plot
Saint-Germain-en-Laye (Yvelines), France
Business sector

-