For rent: warehouses/workshops of 2,300 m² in Montchanin
For rent: warehouses/workshops of 2,300 m² in Montchanin
Montchanin (Saône-et-Loire - Bourgogne-Franche-Comté - France)
Warehouse

Reference: AFR12093
FOR RENT
Industrial premises for warehouse/workshop use are available for rent in Montchanin, in the Saône-et-Loire department (71). The surface area of the property is approximately 2,300 m². It is dedicated to industrial and logistics companies.
Description of the property
Rental of 2,300 m² warehouses/workshops at Montchanin, Saône-et-Loire department (71)
Are you looking for industrial/logistical premises in France to expand your international company? With this offer we propose to you, an opportunity in Bourgogne-Franche-Comté.
A good location
The property is close to Montchanin TER station and Le Creusot TGV station. It is also close to the RN70, giving access to the RCEA. The nearest airport is Dole-Jura International Airport. Clermont-Ferrand-Auvergne Airport is 2 h and 30 min away, and Basel-Mulhouse-Freiburg International Airport is 3 h away.
Functional warehouses/workshops
The building includes warehouse/workshop space and offices of 200 m2 with sanitary facilities. The property has gas heating and a levelling platform. Your company will also benefit from the possibility of outdoor storage and the creation of additional truck doors. The site is fenced and a car park is available for your company's staff.
Are you interested in this offer?
The pricing concerning this property will be provided by our business partner; just as with the contract information and answers to any other questions you may have regarding this advert.
Technical features
Heating

Collective gas

Controlled temperature

Not defined

Loading dock

Yes

1 levelling platform

Parking area

Yes
Financial conditions
Access to the area
Motorways

< 20 min.

N70 (RCEA access)

Regional trains, tramway and metro

< 20 min.

Montchanin Station

High-speed trains

< 20 min.

Le Creusot TGV Station

Airport

> 1h

Clermont-Ferrand-Auvergne Airport

International airport

> 1h

- Dole-Jura International Airport
- Basel-Mulhouse-Freiburg International Airport
Key information
Type of property

warehouse

Last update

30/12/2020

Minimum area

2300.00 m2

Maximum area

2300.00 m2
Similar properties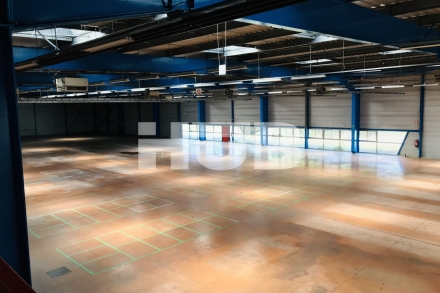 See the ad
Type of property

warehouse
Montchanin (Saône-et-Loire), France
Business sector

-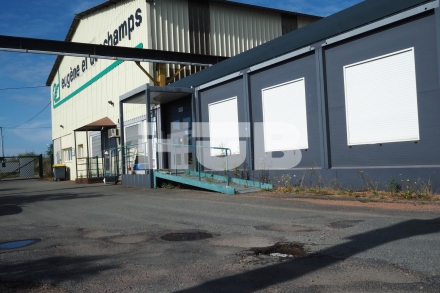 See the ad
Type of property

warehouse
Blanzy (Saône-et-Loire), France
Business sector

-