Industrial site of 10,408 m² to be taken over – Creutzwald
Industrial site of 10,408 m² to be taken over – Creutzwald
Creutzwald (Moselle - Grand Est - France)
Industrial Properties

Reference: AFR16906
FOR RENT, FOR SALE
In Creutzwald, in the Moselle department in the Grand Est region, discover this 10,408 m² industrial site to be taken over. Suitable for any industrial and/or logistics project and located in a small industrial park, this industrial site is ideal for the development of your activity.
Description of the property
Rent a 10,408 m² industrial site in Creutzwald
Located on a plot of 3.63 ha and built from 1962 to 2015, is this industrial site of 10,408 m² which benefits from a ceiling height ranging from 4 m to 7.5 m.
The industrial site includes :
• A welcome
• An administrative building (management, administration, purchasing, HR)
• A quality & HSE department
• Reception, production, shipping, maintenance, industrialization, project, etc.
• A training center
• Additional buildings
• A recycling center
• A parking
Until now, the industrial site manufactured brake pads, the cessation of activity is envisaged in April 2022. Inside, there are well-maintained industrial tools that can be taken over for the needs of your projects and versatile enough to benefit other market/product applications .
The industrial site has an autonomous organization covering a multitude of industrial processes such as shot blasting, sizing, cold pressing, heat treatment, assembly, customization, management of buffer stocks, packaging, preparation of orders or shipments.
By taking over this site, you are also taking over a production staff of 136 employees, accustomed to working in a team, and trained in the quality, safety and environmental standards of an international automotive group.
An ideal location for this industrial site
This industrial site is located in the Grand Est region, close to the German and Luxembourg borders, at the heart of the main European automotive region, where many factories of major car manufacturers are located as well as those of their subcontractors. rank 1. By taking over the industrial site, you benefit from assistance with job creation, the takeover of its employees and their training, you also have an introduction of the buyer to local authorities and public authorities, which may be facilitators to benefit from public aid and find possible sources of funding.
Near the site, you will find motorway 4, which serves Metz (43 min), Paris (3 h 50) and Strasbourg (1 h 25), and gives access to Benelux and Northern and Southern Europe. The BAB8 motorway, located 20 km away, connects Luxembourg to Vienna, via Munich, Stuttgart and Karlsruhe.
Metz TGV station is 55 min away and Saarbrücken 35 min.
Frankfurt airport, Europe's leading airport in terms of cargo volume, is 1 hour 44 minutes away, Metz-Lorraine airport is 54 minutes away and Luxembourg-Findel airport, Europe's 5th largest airport for cargo, is at 1:08 a.m.
Are you interested in this industrial site?
This industrial site is the subject of an assignment or rental, of all or part of the site.
Do you have questions about this opportunity?
Contact us by phone or directly via the form opposite.
Technical features
Controlled temperature

Not defined
Financial conditions
Access to the area
Motorways

< 20 min.

Regional trains, tramway and metro

Between 20 min and 1h

High-speed trains

Between 20 min and 1h

Airport

Between 20 min and 1h

International airport

> 1h
Project manager
Project manager for the territories

+33 (0)4 65 84 01 52
Key information
Type of property

industrial properties

Last update

06/01/2023

Land Acreage

36300.00 m2

Minimum area

10408.00 m2

Maximum area

10408.00 m2

Effective height

7.50 m
Similar properties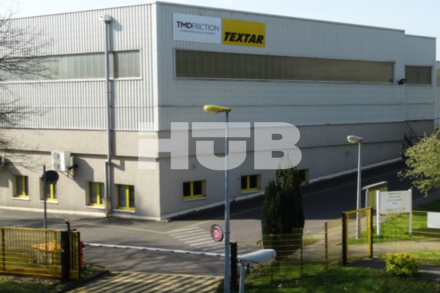 See the ad
Type of property

industrial properties
Creutzwald (Moselle), France
Business sector

-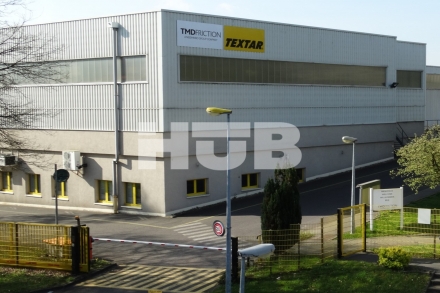 See the ad
Type of property

industrial properties
Creutzwald (Moselle), France
Business sector

Industry, Logistics, Shops, Service, Chemistry
Project manager
Project manager for the territories

+33 (0)4 65 84 01 52