Offices of 9m2 up to 15m2 available to rent in Calais
Offices of 9m2 up to 15m2 available to rent in Calais
Calais (Pas-de-Calais - Hauts-de-France - France)
Office

Reference: AFR14657
FOR RENT
Offices of 9m2 up to 15m2 available to rent in the commune of Calais in the department of Pas-de-Calais. At the heart of a coworking space, these offices located at the exit of Calais have meeting rooms and several kitchen spaces.
Description of the property
Rent offices in Calais, in Pas-de-Calais
Find out more about these offices in Calais, in the Hauts-de-France region. 5 minutes from the Eurotunnel, 2 minutes from the no.16 motorway and less than an hour from Dunkirk, they will guarantee your company the ideal position for the development of your activities, particularly if you work with the UK or Ireland. Get in touch with us for more information.
Offices for rent in Calais
Available to rent, these offices benefit from accessibility by train, plane and boat, as well as the perfect location for a company looking for a site in Calais.
Less than 20km away:
Calais-Dunkirk airport less than 20 mins away
Calais Ville and Calais-Fréthun train stations less than 10 minutes away
Port of Calais 15 minutes away
Less than 50km away:
Boulogne train station 30 minutes away
Port of Boulogne-sur-Mer 30 minutes away
Features of the offices
Available to rent, these offices which can be divided from 9 to 15m2 are located in Calais, in the region of Hauts-de-France. Located at the exit of Calais, these offices are near motorway axes and have a meeting room and a kitchen space. At the heart of a coworking space with an area of 320m2, this property has heating, internet access, connection to gas, water and electricity, a telephone line, and a car park.
What is the rental price?
Our professional partner will provide you with the rental price and additional information about the lease agreement and will also answer all your questions regarding this offer.
Technical features
Controlled temperature

Not defined

Parking area

Yes

Shared Services

Yes

Broadband Internet

Broadband

Secured building

Yes
Financial conditions
Access to the area
Motorways

< 20 min.

A16

Regional trains, tramway and metro

< 20 min.

Calais Ville train station

High-speed trains

< 20 min.

Calais Ville train station

Airport

< 20 min.

Grand Calais airfield

International airport

< 20 min.

Grand Calais airfield

Public transport in the area

Yes
Key information
Type of property

office

Last update

10/06/2021

General condition of the property

good condition

Minimum area

9.00 m2

Maximum area

15.00 m2
Similar properties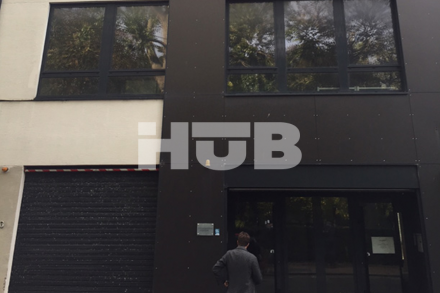 See the ad
Type of property

office
Calais (Pas-de-Calais), France
Business sector

-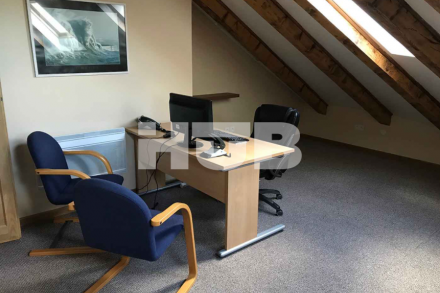 See the ad
Type of property

office
Calais (Pas-de-Calais), France
Business sector

-