To rent- 1,400 m² of divisible business premises in Lux
To rent- 1,400 m² of divisible business premises in Lux
Lux (Saône-et-Loire - Bourgogne-Franche-Comté - France)
Commercial Properties

Reference: AFR15295
FOR RENT
Business premises of 1,400 m², divided into 2 cells of 592m² and 814 m², available to rent in Lux, near Chalon-sur-Sâone, in the Bourgogne Franche-Comté region. Benefit from implantation assistance.
The rental price of the property is €112,000/month.
Description of the property
Rent 1,400 m² business premises in Lux, in Saône-et-Loire (71)
We offer you 1,400 m² of divisible business premises in Lux, in the Bourgogne Franche Comté region. These premises are in very good condition and offer an ideal location for the development of your activities. Contact our team for more information.
Commercial cells of 1400 m² with shop window. Possibility of division into two cells of 592 m² and 814 m².
Business premises in Lux
These premises to rent guarantee your company a perfect location near Chalon-sur-Saône.
Less than 20 km away:
Chalon-sur-Saône TGV station
Sennecey-le-Grand, Fontaines-Mercurey and Rully train stations
Less than 50 km away:
Beaune and Le Creusot-Montceau-les-Mines-Montchanin TGV stations
the railway stations of Chagny, Tournus and Santenay les Bains
Within 100 km :
the airports of Dijon-Longvic and Dole-Tavaux
the TGV stations of Mâcon, Mâcon Loché TGV and Dijon
What is the rental price of the property?
The monthly rent for the property is €112,000.
The site is located in an area benefiting from regional aid, potentially allowing your company to benefit from implantation aid.
If these business premises meet your needs, our teams are available to make your real estate project possible.
If you are considering international expansion, feel free to call our multilingual team! We can help you to choose the perfect location for the implantation of your company thanks to our excellent knowledge of local financial infrastructures and regions.The best part for you is that our services are free!
Technical features
Controlled temperature

Not defined
Financial conditions
Access to the area
Motorways

< 20 min.

A6

Regional trains, tramway and metro

< 20 min.

Chalon-sur-Saône train station

High-speed trains

< 20 min.

Chalon-sur-Saône train station

Airport

Between 20 min and 1h

Chalon Champforgueil airport

International airport

> 1h
Key information
Type of property

commercial properties

Last update

12/07/2022

General condition of the property

very good state

Minimum area

592.00 m2

Maximum area

814.00 m2
Similar properties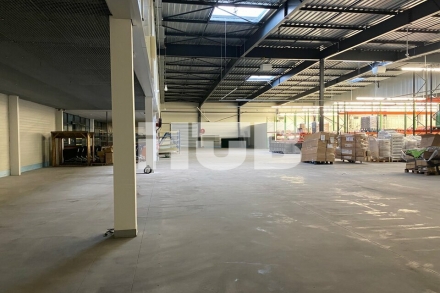 See the ad
Type of property

commercial properties
Lux (Saône-et-Loire), France
Business sector

-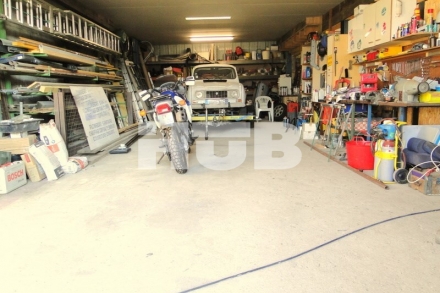 See the ad
Type of property

commercial properties
Chalon-sur-Saône (Saône-et-Loire), France
Business sector

-