Why set up your business in Toulouse?
Setting-up locations and regions : Toulouse Metropolis
Choose Toulouse, the capital of France's southern Occitania region
As the fourth largest city in France, Toulouse is also one of the most dynamic metropolitan areas on the continent. It is the European capital of aeronautics and space, and is renowned in many other fields. It is also:
Capital of the Occitania region, which ranks first in France in terms of GDP allocated to R&D (also ranking in the top 10 European regions - Eurostat 2017).
Ranking in first place for industrial investments
One of the 4 leading French cities in terms of artificial intelligence
The 2nd largest university city in France
A European-scale cancer centre
In 2022, Toulouse will reach a population of 1.3 million. This figure is constantly rising, as over the last 10 years the city has recorded a demographic growth of 12.7% for an average economic growth of 2.9%.
Powerful infrastructure
The Toulouse metropolitan area also benefits from first-class infrastructure which includes:
An international airport, the only one at national level to appear in the world's top 20 in the flight-reprot.com ranking, with daily flights to Paris, London, Madrid, Munich, Brussels, Amsterdam, Frankfurt, Rome and Geneva.
A SNCF station that provides a connection to Paris within 4 hours and, from 2030, within 3 hours following the construction of a high-speed line (LGV) between Bordeaux and Toulouse.
Numerous motorways (A61, A62, A64, A66 and A68)
2 (soon to be 3) fully automated metro lines.

A business-friendly ecosystem
Ranked among the top three cities for the development of start-ups, Toulouse has developed a technological and scientific ecosystem that is firmly focused on the future, particularly in the following sectors:
New space
Artificial intelligence
Transports of the future
Digital
Life sciences
Dedicated support for your company
Incubators spanning 20,000m²
30 host and support services
100 companies housed in incubators
In addition to very competitive rental prices, Toulouse offers a unique network of support services to help start-ups launch or grow their business (support for projects in the start-up phase, help in setting up a project, links with a network of partners, etc.)
Among the most renowned are:
MIPY Incubator, Greentech verte Metéo France, Catalis (SSE), Première Brique (Social Innovation), Fab Lab Artilect, Connected Camp (IoT), IOT Valley, La Mêlée, Aerospace Valley, Cancer-Bio-Health/Derbi/Water and more.
The region also has a range of facilities designed to foster its sectors of excellence:
Toulouse Oncopole - Health of the Future campus
A 4.0 campus dedicated to life sciences and a major urban development project in the city of Toulouse. Though the International Cancer Research Centre is constantly evolving, it continues to open its doors to the general public, and focuses on sustainable development and eco-mobility.
Within close proximity to academic institutions, companies and research laboratories, the 850 hectare "Toulouse Aerospace" brings together private actors, students and researchers, and is a zone dedicated to innovation.

A unique living and working environment
160 parks and gardens, 760 kilometres of cycle paths, 1,000 hectares of green spaces, 2,000 years of history, 51 listed historical sites and 3 UNESCO World Heritage sites. There's something to celebrate every day in Toulouse! The city hosts numerous events and festivals and is the number one destination for French students.
The region's gastronomy is also internationally renowned and contributes to its reputation as somewhere that knows how to welcome people around a generous meal and enjoy the good life!
Latest offers
Toulouse Metropolis
All the offers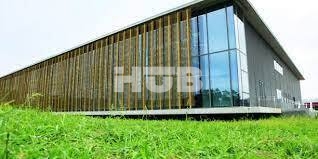 See the ad
Type of property

laboratory
Toulouse (Haute-Garonne), France
Business sector

-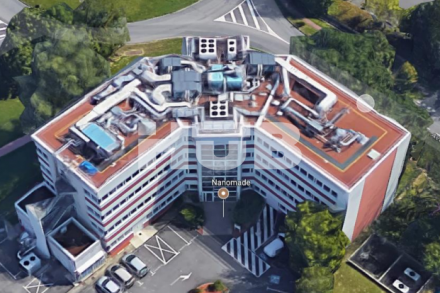 See the ad
Type of property

laboratory
Toulouse (Haute-Garonne), France
Business sector

-