20 m² office space for rent - Marseille
20 m² office space for rent - Marseille
Marseille (Bouches-du-Rhône - Provence-Alpes-Côte d'Azur - France)
Office

Reference: AFR16820
FOR RENT
Rent excluding charges: 20.00 € / m2 / year

In Marseille, in the Provence-Alpes-Côte d'Azur region, discover the largest coliving and coworking residence in France.
Just a stone's throw from the Old Port, you'll find The Babel Community Marseille, a place where you can live, work, play sports, party, and meet.
This place represents an opportunity for the development of your business.
Description of the property
Within the coliving and coworking residence The Babel Community Marseille, you will find :
80 flats
170 workstations (open space or closed offices)
A restaurant
A sports room
4 meeting rooms
The meeting rooms are equipped with a video-conference device, an interactive paperboard, UHD screens and connectivity.
As far as work spaces are concerned, you have the possibility of renting open space offices and closed offices. 2 closed offices represent a surface of 20 m².
Workspace rental is flexible and turnkey, with several types of non-binding contracts to suit your needs.
The building is equipped with a high-speed internet connection.
Numerous events are organised within this structure, offering you increased visibility.
A strategic location
Located in the Joliette district of Marseille, this establishment benefits from a magnificent setting. The city of Marseille is located in the south of France, and more particularly in the Provence-Alpes-Côte d'Azur region. It is the second most populated city in France and the third largest in terms of urban area.
The city has an international airport and five railway stations.
Marseille is close to several motorways, such as the A50, A55, A7, A501, A52, etc.
Marseille is also a port city and has a large harbour, which is within walking distance of these workspaces.
There is a second Babel Community location in Marseille, in the Vieux Port district, and thanks to a nomadic offer, you can rent workspaces in both buildings.
Are you interested in these offices?
You have the possibility to rent closed offices from 400 € HT per month and open space from 199 € HT per month.
Do you have any questions about this opportunity? Contact us by phone or directly via the form on the right.
Technical features
Controlled temperature

Not defined

Broadband Internet

Very High Speed
Financial conditions
Rent excluding charges

20.00 € / m2 / an
Access to the area
Motorways

< 20 min.

Regional trains, tramway and metro

< 20 min.

High-speed trains

< 20 min.

Airport

Between 20 min and 1h

International airport

Between 20 min and 1h

Public transport in the area

Yes
Project manager
Project manager for the territories

+33 (0)4 65 84 01 52
Key information
Type of property

office

Last update

31/05/2023

General condition of the property

very good state

Minimum area

20.00 m2

Maximum area

20.00 m2
Similar properties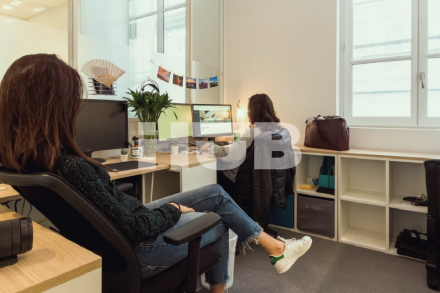 See the ad
Type of property

office
Marseille (Bouches-du-Rhône), France
Business sector

-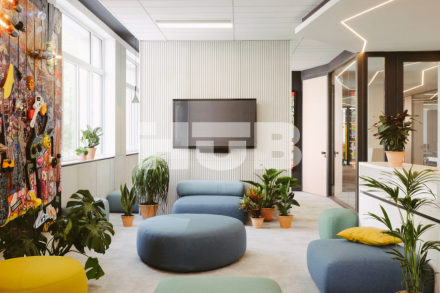 See the ad
Type of property

office
Marseille (Bouches-du-Rhône), France
Business sector

-
Project manager
Project manager for the territories

+33 (0)4 65 84 01 52