Rent a workspace in the ZEBOX business incubator - Marseille
Rent a workspace in the ZEBOX business incubator - Marseille
Marseille (Bouches-du-Rhône - Provence-Alpes-Côte d'Azur - France)
Office

Reference: AFR16768
FOR RENT
In Marseille, in the Bouches-du-Rhône department, discover these workspaces within the ZEBOX business incubator. Welcoming innovative startups and leading partners, this incubator is a place of work and co-development, creation of business and network opportunities as well as internationalisation, creating the key players of tomorrow.
Description of the property
You are a legally created startup, with a team of at least 2 co-founders and with a functional prototype developed, integrate this business incubator in the south of France.
Within the ZEBOX business incubator, benefit from common workshops, co-development sessions with other incubated startups and private mentoring sessions.
Benefit from a modern workspace, in a privileged environment, favourable to creativity and exchanges.
The total surface area of the coworking space is 1,000 m², which can be divided into several smaller offices, such as 20 m² offices.
The service offer of the business incubator in Marseille
The incubator's key sectors are: Transport, Logistics, Mobility, Industry 4.0 - Areas including cutting-edge technologies such as: Blockchain, Artificial Intelligence, IoT, Virtual Reality, Robotics, etc.

The ZEBOX company incubator offers a 12 to 18 month incubation period, to lay the foundations for its development with personalised support.
This support includes :
Personalized support to help startups validate the business model and take the steps to bring the product/service/solution to market.
Validation of the startup's value proposition by comparing it with the analysis and advice of business experts from major groups.
Support for fund-raising objectives.
Support in recruiting talent: help in building the team in partnership with the major schools and laboratories
Development of the network and visibility: contact with large national and international companies to encourage the emergence of innovations in line with the markets, as well as the gain in credibility, network and notoriety.
Access to high-level skills in connection with renowned laboratories,
Accommodation: unique locations conducive to creativity and exchange.
A strategic location
Marseille is located in the south of France, and more specifically in the Provence-Alpes-Côte d'Azur region. The city of Marseille is the 2nd most populated city in France and the 3rd in terms of urban area.
The city has an international airport and five railway stations.
Marseille is close to several motorways, such as the A50, A55, A7, A501, A52, etc.
Marseille is also a port city and has a large harbour.
The Mediterranean lifestyle that Marseille offers is an asset and allows you to work in a pleasant environment.
Are you interested in these offices in this incubator?
Do you have any questions about this opportunity?
Contact us by phone or directly via the form on the right.
Technical features
Controlled temperature

Not defined
Financial conditions
Access to the area
Motorways

< 20 min.

Regional trains, tramway and metro

< 20 min.

High-speed trains

< 20 min.

Airport

Between 20 min and 1h

International airport

Between 20 min and 1h

Public transport in the area

Yes
Project manager
Project manager for the territories

+33 (0)4 65 84 01 52
Key information
Type of property

office

Last update

13/10/2022

General condition of the property

very good state

Minimum area

20.00 m2

Maximum area

1000.00 m2
Similar properties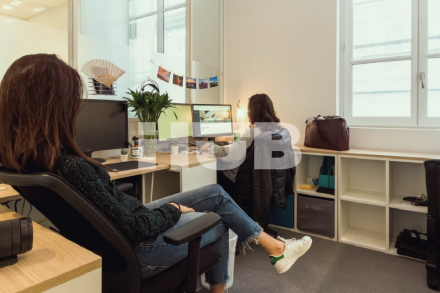 See the ad
Type of property

office
Marseille (Bouches-du-Rhône), France
Business sector

-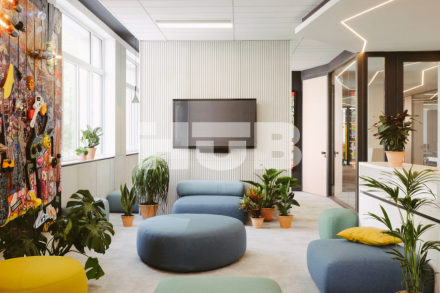 See the ad
Type of property

office
Marseille (Bouches-du-Rhône), France
Business sector

-
Project manager
Project manager for the territories

+33 (0)4 65 84 01 52